The following is a guest blog from The Move Programme.
The Move Programme, a functional mobility programme helping disabled children to maximise their physical potential, is excited to be exhibiting at Kidz to Adultz North to provide more information on our collaborative and trans-disciplinary approach to teaching functional mobility skills.
We will be at the event on Thursday 16th November, Stand V45, 9.30am – 4.30pm EventCity, Barton Dock, Road Manchester M17 8AS.
Information about The Move Programme
The Move Programme is not a prescriptive therapy program that seeks to replace other services such as physiotherapy. Instead the Move Programme is a philosophy, or a way of thinking, that helps to include opportunities for practising functional mobility skills throughout every part of the child's day, not just their physiotherapy sessions.
It places the child and their family at its centre. It focuses the whole team's energies on achieving functional mobility goals that are important to the child and family, such as being able to stand for two minutes to make personal care easier, or being able to sit at the dinner table on a conventional chair.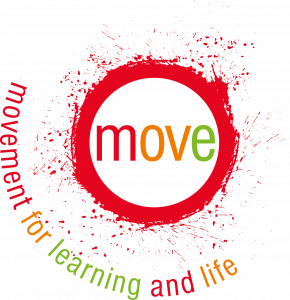 It has made a difference to the lives of thousands of families across the country and is currently working in over 200 schools.
We will also be delivering a seminar at the event. We look forward to seeing you there to tell you more!
To find out more information, visit our website, or follow us on Facebook or Twitter.