The Yorkshire Care Equipment team are very happy to be returning to Kidz to Adultz North again this year! We always love exhibiting with Disabled Living and we think that 2017 will be the best year so far.
Who are Yorkshire Care Equipment?
In a nutshell, we're a family-run business that have been providing high quality care and mobility equipment to people across the North since 1972. Our offices and showroom are based in Harrogate, but we work across the breadth of the North wherever we're needed. We've got specialists in seating, stairlifts, scooters, wheelchairs, and a multitude of other things. Our team members are happy to advise on anything and everything we possibly can to enhance our clients' quality of life.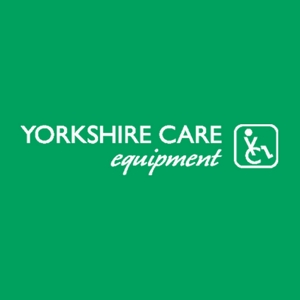 What you'll find on our stand (A18)
2017 has certainly been an interesting year for us, as it's seen us launch some of our own care equipment for the first time. You might have seen some articles the Lento (like this one here), our first ever care chair. We worked on this for 2 years before we finally launched it this August.
We'd been going through every possible aspect of other care chairs to see if we could create a more supportive, comfortable, adaptable model – and we did. With its name meaning 'to flex' in Latin, the Lento boasts seat height, width, and depth adjustability to offer a completely customisable seating experience. We estimate that it can suit the needs of 80% of the population, and can provide just as much comfort and support to each and every individual user.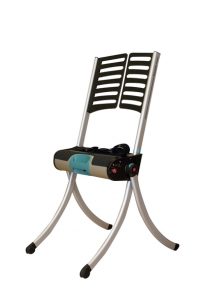 There's more…
We'll also be showing the Raizer emergency lifting chair, which has had some absolutely outstanding feedback. The Raizer can be used by a single carer, and allows them to keep eye contact and uphold conversation with the fallen individual with ease. Simply assemble the colour-coded components around the fallen person, and the Raizer will do all the rest. Visit our stand to have a full demonstration of this – we'll even try it on you if you'd like!
As always, we'll have the Kinder Air chair and the Cura Infant Legacy on our stand, which have both proven to be very popular with kids. These care chairs are packed with support to ensure that even those with the most complex needs are catered to.
So make sure to stop by stand A18 and have a chat with us. We're a friendly bunch, and our equipment is too good to miss!