Today is International Children's Day, a day which is used to spread awareness for the importance of children's welfare and wellbeing as well as celebrating their childhood. This awareness day is separate from Universal Children's Day and International Missing Children's Day.
As the organiser of our events, Disabled Living continues to show that we are dedicated to supporting young people with disabilities, additional needs and of course, their parents, carers, and professionals who help to support them.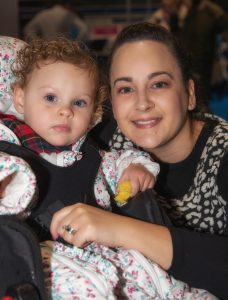 Wanting your child/children to live in a safe environment and wanting them to be as well and healthy as possible are as equally important as each other.
I have twins who are 9-years-old, nearly 10-years-old. Ever since the day they were born, as their mother, I have wanted to look out for my children and protect them. Their happiness is my happiness. All I've ever wanted is a happy future for them.

Emma Dean, Receptionist & Administrator at Redbank House
Whether you're a parent, grandparent, family relative, friend, teacher, carer, or share any kind of relationship with children, their wellbeing is very important to you. It is amazing to see the journey of a child as they grow, learning new things everyday and developing awareness, social interaction skills, and identifying new things in life with their five senses.
The role of a grandparent is a big influence in a child's life. It enables them to learn and understand more about their family history as well as history in general. Grandparents love their grandchildren unconditionally, and there's always a lot of humour and wise words to be shared.  

Debra Evans, Chief Executive of Disabled Living
During the process of a child's learning, it is essential for them to grow into a world that holds a positive environment. Sometimes, things cannot be helped, but the care from us to help these children can make a difference.
The Importance of Happiness
Building relationships is good for children as it helps them to make more friends and have stories to share with one another. There are many areas of our lives where we can build relationships all the way from painting pictures at nursery to becoming part of a professional environment in the workplace.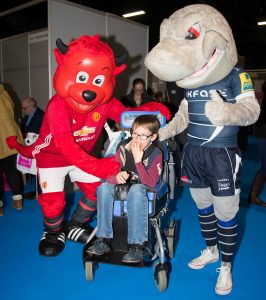 As a child, I always wanted to be happy, that was my main approach to life, smiling my way through. I wanted to take part in fun activities and explore creativity not only through painting and colouring-in books, but with number patterns and writing stories. Being surrounded by positive people who want the best for you really does influence your future.
I was one of those children, who always wanted to succeed with my studies and get where I wanted to be. If I didn't, I told myself to work harder. When you're a child you don't realise how fast time is going to go, so it's always best to make the most of your childhood.
When I reflect on my childhood, I would say that my personality has remained the same but that I have become a lot stronger – and that's due to the relationships I built which discovered my personal growth. For example, being supported by my teachers at school enabled me to believe in myself, and that I could study those subjects I wanted to, and accomplish many things.
Positive relationships not only add happiness to your life but they also give you a greater sense of the meaning of life. Childhood isn't as happy for some as it is for others but if we come together and spread awareness, we could help to make a difference.
Just like our Kidz to Adultz Exhibitons – we come together at our events to support children and young adults.
If there's something you do today for International Children's Day, take a look at our upcoming event, Kidz to Adultz South which takes place on 8 June 2017. We encourage parents, carers, grandparents, and those who play any kind of role in a child's life to attend.