Throughout the duration of 22nd May to 28th May, it's Children's Hospice Week. This awareness week aims to spread the word about children who have life-shortening conditions, and the support that is out there for them, their carers, and families.
This year's campaign aspires to focus on the high volume of families out there with their reality of living and caring for children who suffer from all kinds of illnesses. We want peoples' voices to be heard so that people can have a clearer understanding of the challenges that parents, carers, and families face on a daily basis.
All of our departments at Disabled Living care about the well-being of children and everything that surrounds them including the support provided for those who look after them.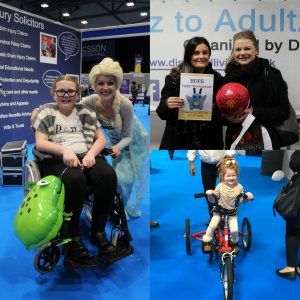 Do you have a story to share about your own child or one that you have cared for with an illness? You can share your experience with Together for Short Lives.
There are many ways in which you can show your support.
Join the Twibbon campaign
Use the free resources available from Together for Short Lives
Use #UpTheVolume and #ChildrensHospiceWeek on social media
Join in with Turn up the Volume Music Quiz
Organise a fundraising event
There any many hospices for children around Greater Manchester such as Rainbows and Keech.
Here at Disabled Living, our Kidz team hold some of the largest free UK events supporting children and young adults up to 25 years with disabilities and additional needs, their families, cares and the professionals who support them.
For example, one of our seminars is aimed at children, 'Children's Care and Support' by Liz Perry – Solicitor – Disability Rights Salter and Gordon (UK) LLP.
You can register for your visitors' free tickets from our website.