This November, organised by Disabled Living and hosted at EventCity, Kidz to Adultz North is a FREE event for children and young adults with disabilities and additional needs, their parents, carers and the professionals who support them.
Why visit? Here are 5 reasons…
One stop shop!
With 180+ exhibitors at the event, the exhibition offers all our visitors the chance to access the most up to date advice and information on mobility, funding, seating, beds, communication aids, continence, sensory, transition, education, housing, employment, accessible vehicles, sports, leisure and more.
Come and discover what's new, try new equipment, arrange further appointments or assessments – all under one roof.
"When as a family you learn you have a severely disabled child/grandchild your life is thrown into absolute turmoil and you feel you have to battle your way through at times, particularly with knowing what is out there and who to contact. This is where Kidz to Adultz helps so much." – Parent.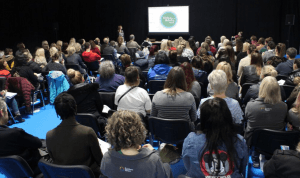 Amazing speakers lined up
Free CPD Seminars for parents and professionals running alongside the exhibition on a wide range of issues and interests:
Bathing and sleeping
Communicating without speech
Manual handling in the home
Physical activity for social engagement and health
Managing the transition from child to adult
Toilet training children with autism and other developmental disabilities
Education, Health and Care Plans (EHCP)
Autism; social communication and early intervention
Person centred handling for behaviour that challenges
Sleep issues
Talk to the experts
The seminar speakers and many other specialised professionals will be on hand throughout the day on their stands in the exhibition hall. Disabled Living's team of occupational therapists and clinical advisors will also be available on stand DL1 and can help with equipment and product advice, and all aspects of the event.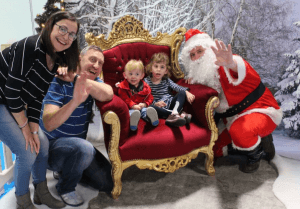 Bringing early holiday cheer
We've convinced Father Christmas to visit our Grotto! We will also have various fun activities and features throughout the day!
Did we mention it's FREE?
Our event is free to attend and has free parking too. Last year we had over 4,000 visitors and we hope to be able to reach and help many more families and professionals.
Please share with anyone that could benefit from attending.
[divider type="1″][/divider]
Kidz to Adultz North is on Thursday 14th November 2019, 9.30am – 4.30pm at EventCity, Manchester, M17 8AS. For more information please visit: https://www.kidzexhibitions.co.uk/kidz-north/