Kidz to Adultz North – Free Seminars
FREE CPD Accredited topical seminars for parents and professionals.
Boost your CPD portfolio and gain credits by attending one or more of the FREE seminars taking place alongside the exhibition. Our Seminars cover a wide range of issues and interests to families and carers of children with disabilities and additional needs, and the professionals who work with them.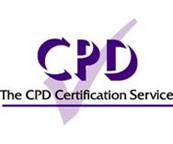 The speakers will also be on hand throughout the day to answer any questions you may have. For professionals, certificates of attendance will be available to collect on the day. Entry is FREE on a first come, first served basis. Children welcome.
Kidz to Adultz North 2017 Seminars
For updates register
here
Seminar Room 1            –            Seminar Room 2
10:30am
THE MOVE PROGRAMME – Six steps towards an increase in functional mobility
Move is a Team approach to learning that incorporates both teaching and therapeutic skills. The programme is used to develop functional mobility skills using a top down model. It is a completely child centred programme focussing on what is important to the child and their family. This talk aims to give an overview of the programme – What it entails and it's benefits. Speaker: Charlotte Peck.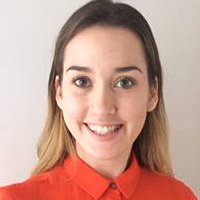 Charlotte Peck
Business Development and Marketing Lead
The Move Programme
Enham Trust


ASD and Keeping Safe at Home
Children with ASD may be more prone to putting themselves in dangerous situations than children without ASD. In this talk, we won't be looking at the more 'obvious' dangers at home, we will be looking at things you may not have considered. Most of the dangers may actually be to do with being unable to recognise them in the first place. Let's look at why someone might struggle to recognise danger, what some of the less obvious dangers may be, and how we can help them.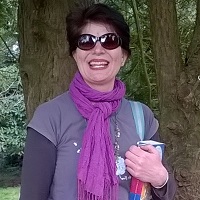 Caroline Kearl
Trainer
The Curly Hair Project


Managing Continence in Schools
This seminar will consider issues about what causes bladder and bowel problems in children with additional needs, how wetting and soiling should be managed in schools, how schools can support children who have not been toilet trained, the different roles of the family, the child, the school and other professionals in supporting children at school and how to manage when there are disagreements such as about responsibilities or whether or not the child is ready to start toilet training. The aim of the session is that families and professionals will be able to work together to meet the needs of the individual child.

Davina Richardson
Children's Continence Advisor
Bladder and Bowel UK – Disabled Living


An introduction to Lego-Based Therapy
Lego-based Therapy is an evidence based social communication programme, originally developed for children with high functioning Autistic Spectrum Disorder; however, we have experienced positive outcomes of the approach across a range of children and young people with a wider spectrum of communication difficulties.
• To develop a basic understanding of Lego-based Therapy, including the development and purpose of the approach; and current evidence base
• To understand how the approach can be adapted for learners with more complex communication needs
• To observe a practical example of an adapted Lego-based Therapy group
• To provide an opportunity to ask questions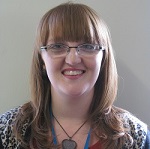 Danni Keenan
Specialist Speech & Language Therapist
National Star College


Special Educational Needs and the Children and Families Act 2014
An overview of Special Educational Needs, the types of support available for young people and their parents/carers and your rights as a parent/carer explained.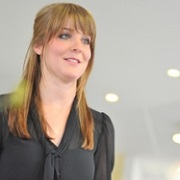 Liz Perry
Solicitor – Disability Rights
Slater and Gordon Lawyers


ASD and Sensory Processing – Our Unique Theories and a Practical Approach
Our own unique theories on how people on the autistic spectrum process senses. We will also look at under-sensitivity which is a problem often overlooked, yet it can be very dangerous. We'll suggest strategies to help an individual recognise when they are over/under-sensitive to something and things they can do to manage their senses.
• Recognising the differences between over and under-sensitivity
• Learning how to help someone who is over or under sensitive to become more independent
• Understanding how a person's senses affect their behaviours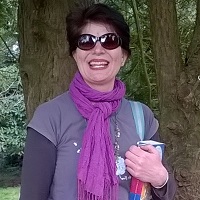 Caroline Kearl
Trainer
The Curly Hair Project


Single-handed Moving and Handling: background, assessment and
hints
There is a strong focus on "single-handed care" within statutory services. Parents and family, carers of people with disabilities have often been managing manual handling alone for many years. This seminar will look at how to use a careful assessment of a client to identify ways and means of enabling single-handed care and provide practical ideas to try. Following the seminar, delegates will:
• Describe the background to "single-handed care"
• Review how an assessment can identify whether single-handed care is an option
• Consider hints and tips for methods and equipment which can help achieve single-handed care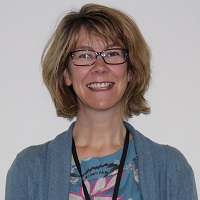 Elizabeth Hallows MCSP SRP LPC
(Back Care Management)
Chartered Physiotherapist registered with the HCPC


Understanding and Managing Sleep and our New Sleep publications
Cerebra are a charity that support children with brain related conditions. In this seminar we will look at understanding and managing children sleep. We will cover 4 common sleep problems including difficulty settling, night waking, difficulty sleeping alone and early rising. We will also introduce you to our new sleep information material including our sleep guide and sleep cards to which we worked alongside our Cerebra Academic chair based at Birmingham University to produce.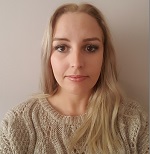 Laura Macdonald
Sleep Practitioner
Cerebra


Learning Through Movement: The importance of static and dynamic posture assessment – how making supportive equipment unstable can advance therapy goals
Objectives
To outline static and dynamic posture and how this is assessed.
To discuss how dynamic posture help, develop movement and motor skill progression.
To discuss dynamic posture's important role in therapy interventions and equipment provision
Learning outcomes: Attendees will be able to:
Understand and discuss the benefits of static and dynamic posture and its assessment.
Understand the importance and benefits of dynamic posture in motor skill and movement development.
Understand the role dynamic posture has as part of a therapy approach.
Apply knowledge learnt to their own clinical practice and reflect on area for development / change.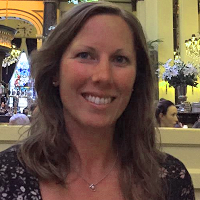 Frances George
Highly Specialised Physiotherapist
Etac R82


Failing the Nation's Disabled Children – Equipment Provision in the UK
This seminar will discuss the Centre for Economics and Business Report which looked at equipment provision for disabled and terminally ill children in the UK. This paper found that if we double our spending on equipment for disabled children we can potentially reduce secondary complications found amongst these children and reduce the overall cost of caring for them as we reduce these secondary complications. The seminar will teach attendees the current cost framework for equipment provision, how much is currently spent on secondary interventions for disabled children and set out a projection for how cost savings can be recouped.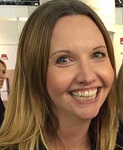 Anna Waugh
Vice-Chair of the Children' Equipment Section
BHTA


Dates for your Diary