Kidz to Adultz North – Free Seminars
FREE CPD Accredited topical seminars for parents and professionals.
Boost your CPD portfolio and gain credits by attending one or more of the FREE seminars taking place alongside the exhibition. Our Seminars cover a wide range of issues and interests to families and carers of children with disabilities and additional needs, and the professionals who work with them.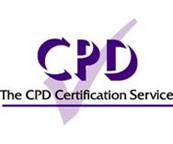 The speakers will also be on hand throughout the day to answer any questions you may have. For professionals, certificates of attendance will be available to collect on the day. Entry is FREE on a first come, first served basis. Children welcome.
Kidz to Adultz North 2018 Seminars
Register for your free event entry tickets 
here
Seminar Room 1            –            Seminar Room 2
10:30am
The Effectiveness of Specialised Seating for Children
This seminar will outline the importance of seating, the correct posture and the goals of seating. Learning objectives:
• Identify the goals of individualised seating and the effect on; comfort, encourage engagement and postural support.
• Gain knowledge how to assess clients for their seating needs.
• Identify abnormal postures, the causes and how they can be accommodated in seating.
It is anticipated that clinicians will gain increased knowledge on the importance of specialised seating. Evidence based practice is encouraged to improve patient care and help save lives and by guiding clinicians through clinical, evidence based solutions to apply to their practice, this can be achieved.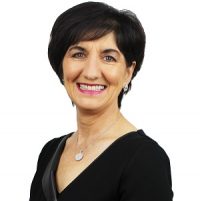 Martina Tierney BSc Hons
Occupational Therapy
Seating Matters
Stand C2

Practical strategies to support better sleep
This seminar will explore why children and young people with Special Educational Needs and Disabilities (SEND) are more at risk of sleep issues.
Participants will learn about a behavioural approach to sleep and practical strategies that can be used to help to support children and their families to get a better night's sleep. The seminar will include details of the latest research projects around ADHD and ASD that The Children's Sleep Charity have been involved in.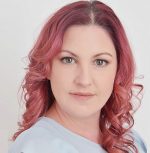 Lauren Slack
Sleep Practitioner
The Children's Sleep Charity
Stand V6

Your guide to flying with a disability
Flying is an essential and desirable form of transport for millions of UK citizens each year, whether for business, pleasure, family or health reasons. In this short seminar we will guide you, step by step through the process of flying on commercial aircraft if you have a disability.
From making a booking, to arriving at the airport, moving through security, and then boarding – we give you top tips to increase your confidence to choose flying as a means of transport.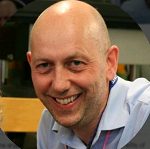 Graham Race
Service Lead
QEF Accessible Aviation – Tryb4uFly
Stand E1


Effective communication with families of children with complex needs
Understanding what goes on behind closed doors and listening to lived experiences of families, is an important step past clinical jargon to understanding the complexity and heartbeat of family life for those who have
children with additional needs. Objective: To develop skills needed for effective communication with families. Learning outcomes:
• Understand the complexity of parenting a child with complex needs.
• To recognise open, authentic and effective communication is the key to engagement and co-productive working.
• Examine research and best practice around communicating with families.
• Consider the importance of perspective, priorities and partnership.
• To equip professionals with simple steps towards promoting effective communication.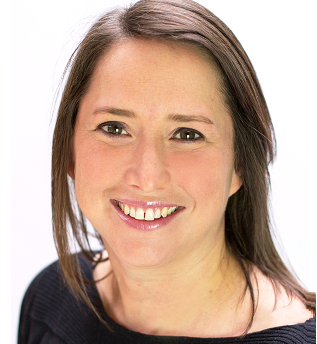 Rachel Wright
Registered Nurse/Trainer /Speaker
Author of The Skies I'm Under
Blogger at Born at the Right Time
Parent of child with severe and complex disabilities


The why, when and how of toilet training for children with additional needs
Toilet training is one area of child development that most parents find stressful and confusing. However it is important for independence, self-esteem and socialisation. Toilet training is even more difficult for families whose children have additional needs, particularly when the information they are given from professionals may be conflicting, or they may be advised to wait until the child is older, in the mistaken belief that it will get easier. Many children can toilet train and this seminar will focus on answering the questions of why children with additional physical or learning needs should be toilet trained, when this should be started, the best places for toilet training and most importantly strategies for toilet training.
The seminar will be suitable for parents and carers of children with additional needs as well as for health care professionals.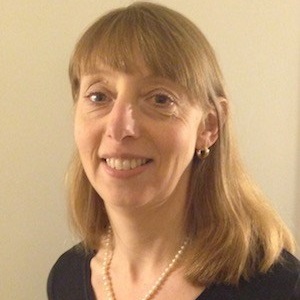 Davina Richardson
Children's Continence Advisor
RGN / RSCN BSc (Hons)
Bladder and Bowel UK – Disabled Living
Stand DL1


Bathing – The Right to Play
Play, along with the basic needs of nutrition, health, shelter and education are vital to develop the potential of a child according to the United Nations. In the UK, many children play at bath time yet it is not often a primary consideration within an Occupational Therapist's recommendations during the assessment process. This session will explore "play" as an occupation and consider how legislation and clinical reasoning can be used to support the necessity of a bath in the design process.
• Have an overview of "play" as an occupation
• Be able to list the relevant legislation to support bathing
• Explain how clinical reasoning can used to support the necessity of a bath in the design process.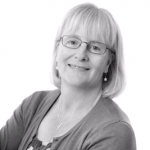 Kate Sheehan DipCOT
Occupational Therapist
The OT Service
Stand C21


Postural Diets – considerations in 24 hour postural managements
This seminar will detail the important factors that are sometimes overlooked when assessing 24 hour postural management. It will look at what an optimal postural management plan would include through a person-centred solution.
Learning outcomes for this seminar will be:
• Understand what a postural diet is
• Develop an understanding of how GMFS and the Mansfield checklist can inform postural care
• Develop an understanding of how a comprehensive assessment will inform decision making
• Understand the importance of different factors including symmetry, pain profile, pressure area and temperature regulation and what effect they have on the prescription of equipment
• Understand how prescription of equipment can fail if all considerations are not taken into account
• Develop an understanding of the importance of incorporating lying, sitting and standing postures within a "postural diet"
• Formulate ideas on what aids and equipment can be used within postural management.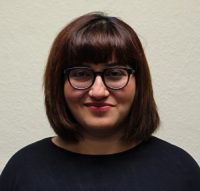 Shruti Verma
MSc Physiotherapy
More Rehab Ltd
Stand B2


Expert Witness in Moving and Handling: Learning from our Mistakes
This seminar will examine the roles and responsibilities of an expert witness in medico – legal cases.
We will look at real life cases and identify the lessons for hands on practitioners. The emphasis will be on cases involving manual handling and healthcare professionals.
By the end of the presentations delegates will be familiar with the role of an expert witness and be able to identify implications for their own work.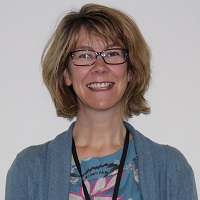 Elizabeth Hallows
Chartered Physiotherapist
Moving & Handling Advisor


How to Use the Law to Improve Equipment Provision for Disabled Children
Research shows that giving disabled children the right equipment at the right time reduces pain, prevents conditions worsening, increases treatment success, improves the quality of life for the child, and health and well-being of the carer. Newlife has commissioned a legal review of statutory obligations and current practices. This session is designed to inform and empower professionals to challenge policy and decision making, leading to a greater understanding of the appropriate route to provision and ways to provide relevant evidence.
Sheila Brown, OBE
CEO at Newlife the Charity for Disabled Children
Stand E6


Challenging behaviour and supporting the family in the home
Challenging behaviour can have a negative impact on the individuals' family. At BeyondAutism we analyse data to find the underlying functions and create behaviour plans tailored to meet those needs. By understanding the antecedents, we are able to teach replacement behaviours that will meet that same need. Doing this with the families means that we can ensure consistency across settings and they can adopt the same interventions. We will share our processes and how these are easily transferred to home settings.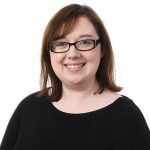 Karen Talty
ABA Consultant
BeyondAutism Schools


Dates for your Diary