This is a guest blog by AAT about adapting to assistive technology. AAT will be exhibiting at Kidz to Adultz North, on Wednesday 17th November 2021 at The Exhibition Centre in Liverpool. If you still haven't registered for your free tickets, don't worry it's not too late! Click here to see more information and to register  
When you care for someone disabled, one of the biggest issues faced is the myriad of equipment- equipment that often becomes redundant as your child grows and/or they have evolving issues to be addressed. Wouldn't life would be so much simpler if a few core pieces could adapt with them?
Kids to Adultz North will showcase how AAT is focussed on supporting you in daily occupations, in moving around your home, getting outside, or just sitting, bathing. The company's key pieces will all be on stand for you to try for yourself:
"There's nothing like being able to experience a piece of kit at first hand. It's the most effective way to understand not only how it works, but most importantly how it could work for you and your loved one.  It also helps ease the transition to something new." Peter Wingrave, AAT Director
AAT's team will also be on stand K3, to provide whatever professional support required, be it demonstrating how the equipment works for you, advising on configuration etc.
Steps and stairs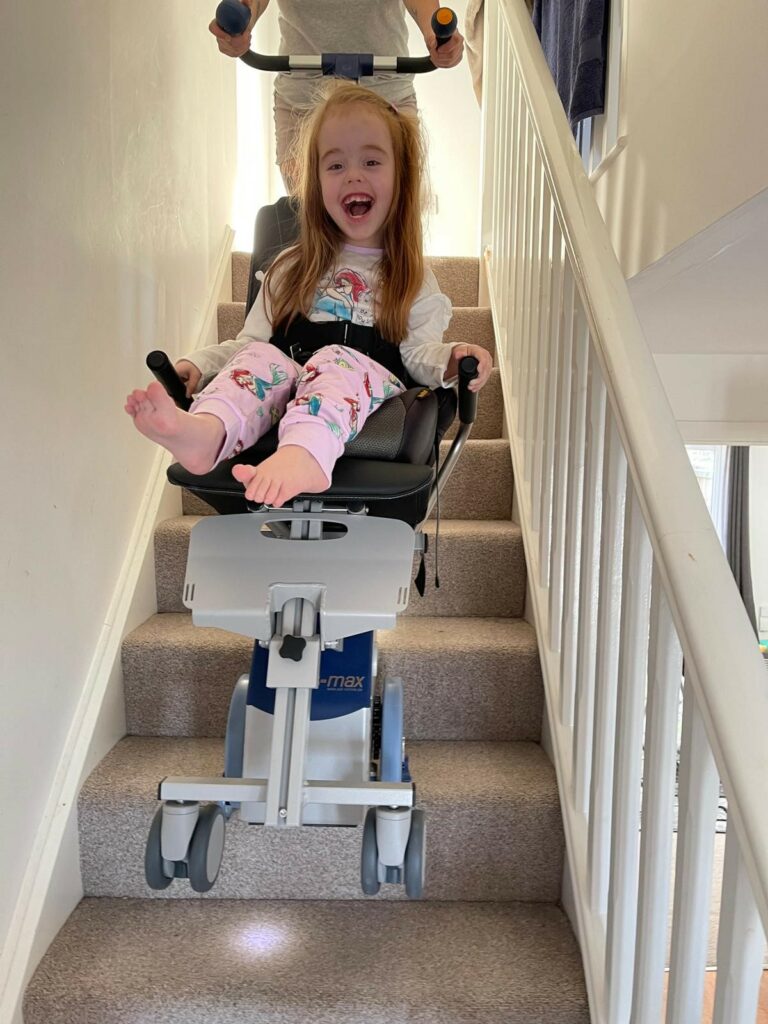 Most homes have different levels. Many staircases are too narrow or turning to accommodate a stairlift. There may not be the space for a through-floor lift. And how do you get up and down steps in and out of the home or in the wider community: you can't put a stairlift in the boot!
Now, one piece of kit does it all: the S-Max Sella stairclimber with Universal Back.
The stairclimber itself is a battery-powered mobile seat that smoothly climbs up and down steps and stairs. The care-giver has complete control over the speed of climb or descent, and can even pause in mid-transfer if necessary. Even the most petite care-giver can operate and control the unit, to move even an obese adult. A high centre of gravity delivers a feeling a security for the operator. Lightness of weight makes it easy to handle and manoeuvre. The battery pack can power up to 300 steps/charge and is easy to remove and recharge. When not in use, the stairclimber folds compactly away.
Add the Universal Back, and the stairclimber provides "cradle to grave" support for the passenger. Adjustable height and width supports provide stability and security for the passenger even if they have asymmetry. Optional head support, chest harness, posture cushions(*) and thigh supports enable precise specification if needed, without impingement on the ability of the S-Max to be operated.
Sitting comfortably?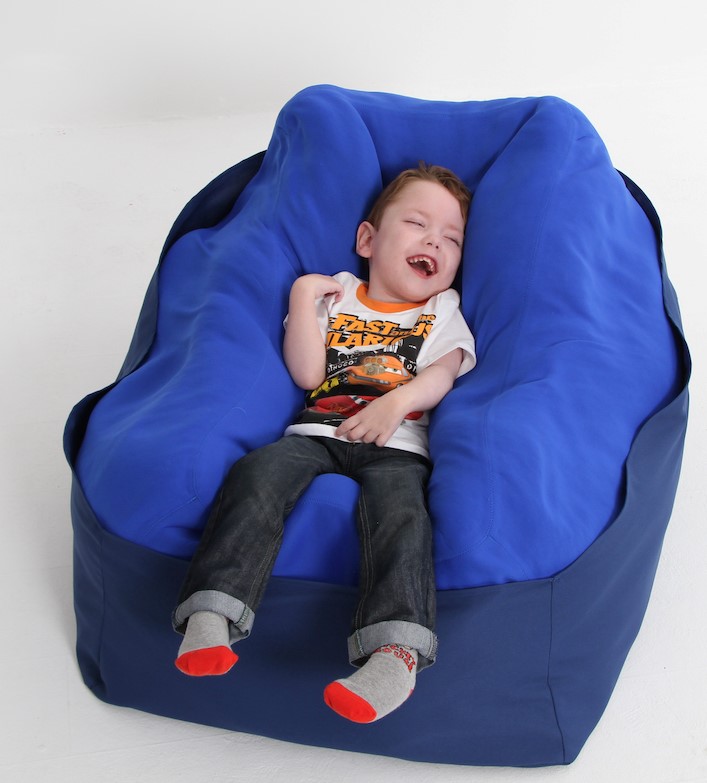 AAT's Stabilo Chilli Bean orthopaedic seat revolutionises the established bean seat concept. Once the user is initially comfortably positioned, a vacuum pump removes internal air to create a semi-permanent support perfectly moulded to the individual's exact, correct stabilisation requirements.
Unlike alternative bean seats, Chilli Bean can be infinitely and precisely re-moulded and shaped. Client comfort can be maintained despite daily variations in need, be it a minute adjustment in shape or firmness to a total re-shape.
Importantly, the alterations can be executed in the home environment, by the care-giver(1). The client's comfort and correct support can be addressed on the spot, within minutes(2). This minimises discomfort, stress and risk of pressure point and the resultant sores. Further, it saves the costly, time-consuming process of organising remoulds inherent with alternative systems.
Chilli Bean is just part of the vacuum posture cushion range, which addresses every need, from bed-size mattresses to arm supports.
Making bath-time fun time 
Aqua Liberty transforms the bath-time experience for disabled person AND carer. Designed and developed in partnership with Occupational Therapists and disabled people, Aqua Liberty is the first- and only- bathing support system that fits any user, any bath.
In trials, it has already surprised all parties involved in its efficiency in transforming what for many can be a fraught occupation into a pleasurable, relaxing experience.
Based around AAT's innovative infinitely variable vacuum posture support cushions, Aqua holds the bather in position, without pressure, irrespective of physical and/or neurological conditions, stabilising head, trunk and/or pelvis precisely and individually.  In the process, Aqua Liberty frees the care giver from the stress and strain of having the try and support their loved one whilst bathing.
Easy to use, Aqua Liberty can be fixed to and removed from the bath as needed, enabling other members of the family to still enjoy a bath without impediment. The posture support cushions can be easily detached from the bathing aid and used almost anywhere else seating support is needed.
Supporting you
AAT provides free, no obligations assessments and home trials, enabling you to be as relaxed as possible and truly test the equipment, and how it works for everyone involved. Select equipment is available for free trial, or short-term hire.
Visit us on stand K3, or online @ www.aatgb.com, where you can find full product details, real user experiences, video and even book a free, no obligation assessment.
ENDS