Meet VELA at stand A3 at Kidz to Adultz North on the 16th of November 2017. VELA chairs are designed to promote ergonomics and independence at home, school and work.
The range of chairs
The Easy Reach Braking System, ensures user safety & stability when getting in and out of the chair. The range of chairs include:
Sit-stand chairs
Paediatric seating
Chairs that grow
Teenage/adult seating
Bariatric chairs
Thank you stories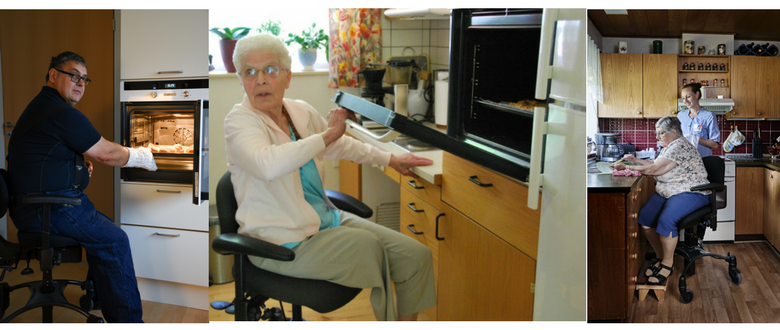 Solveig, 80 years old
The chair makes it easy for me to get down low and up high which means I can do almost anything by myself. Now it is easy for me to wash the dishes and cook my own food.
Ashley, 11 years old
The Lightweight design and its unique brake, make it easy for Ashley to move the chair independently to different areas of the school, and allows him to get in and out of each workstation.
Lilly, 83 years old
I can cook, wash the dishes and reach the cupboards because of electric height adjustment.
It is nice to be able to do things by myself again. The chair relieves me, so I don't get as tired as before.
Claus, 59 years old
It is easy to adjust the seat height electrically, so can I almost stand up. The shallow seat is especially really good for standing up. This posture is essential for me because I can't bend my hips much.
---
For more information visit VELA's website here.