Holidays and leisure breaks are essential for the mental and physical wellbeing of disabled people. And to show its commitment to helping give people with disabilities (both visible and hidden) the confidence to travel, airport and airline assistance service provider OmniServ will be exhibiting alongside Heathrow and the Queen Elizabeth Foundation (QEF) at the upcoming Kidz to Adultz South event to present the work the company does at UK airports.
Delighted to support Kidz to Adultz Exhibitions
"We're delighted to be supporting the great work Kidz to Adultz does for disabled people in organising free accessible events across the UK that act as one-stop shops for the latest advice and information on a wide range of topics", said Samantha Berry, Head of Innovation and Regulatory Compliance at OmniServ.
As the special assistance service providers at Heathrow, we help over one million passengers per year flying in and out of the airport and this figure is rising by around 8% annually. At Kidz to Adultz South we'll be sharing information of the services available to encourage new groups of people to fly to their holiday destination and enjoy travel.
As part of the event, accessible aviation expert Graham Race, Service Lead at QEF Tryb4uFly and Chair of Heathrow's community engagement group Accessible Travel Forum (ATF) will be hosting a seminar entitled 'Your guide to flying with a disability'. The session aims to provide a step-by-step guide through the process of flying on commercial aircraft for people with a disability – from making a booking, to arriving at the airport, moving through security, and then boarding, as well as offering top tips to increase confidence in choosing flying as a means of transport. You can speak to Graham and the wider QEF team on stand V25.
Please click on the logo below to view QEF's accessible aviation content.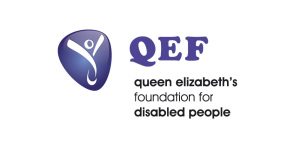 Speak to OmniServ and Heathrow at Kidz to Adultz South
The Kidz to Adultz South event, which this year will feature more than 140 exhibitors, takes place at The Farnborough International Exhibition and Conference Centre on Thursday 17 May 2018, and team representatives from OmniServ and Heathrow will be located on stand V33.
Commenting on OmniServ's participation in Kidz to Adultz South, Carmel Hourigan, Senior Manager at Disabled Living, which is organising the event, said: "Feedback from our visitors and large numbers of parents, carers and professionals confirm the importance of respite care for both the carer and the person with the disability. This makes access to information on the facilities and services available that support accessibility at airports really important to reassure disabled people that they will be professionally and appropriately cared for. And we thank OmniServ, Heathrow and QEF for taking part in Kidz to Adultz South."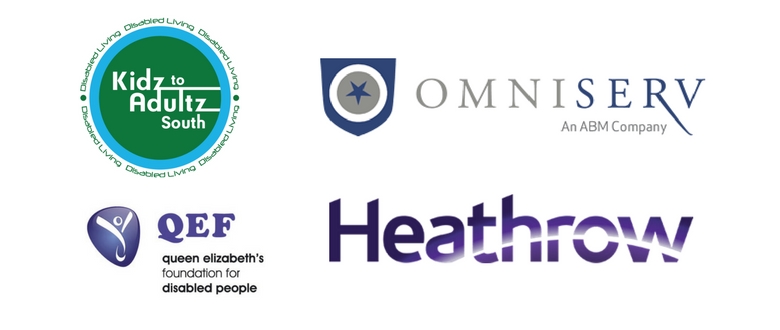 Find out more about Kidz to Adultz South here.