This is a guest blog written by Jenx. Jiraffe is the UK distribution division of Sheffield-based postural support specialist, Jenx and will be joining Venue to Virtual this November.
Jenx are proud to be celebrating the 25th anniversary of a specialist standing frame which has 'touched the lives of thousands of families' since it was first manufactured in 1995.
More than 8,000 units of the Jenx Monkey Stander have been produced and distributed worldwide to around 30 countries since the adjustable standing system was first produced in the mid-1990s.
Jenx, which was established in 1982, is celebrating the Monkey Stander's silver anniversary in a number of ways, including with the production of a special silver edition of the Stander to mark the occasion, and with the production of a one-off 'Monkey Story Book'.
The book has been scripted by Holly Jenkins, Director of Jenx's UK distribution division, Jiraffe, and will be distributed to families of children whose lives have been changed by the Jenx Monkey Stander during its impressive 25 years in production.
During the coming weeks, Jenx will also be telling a number of inspirational stories through the eyes of the children and families whose lives have benefitted from using the specialist equipment since it was first produced.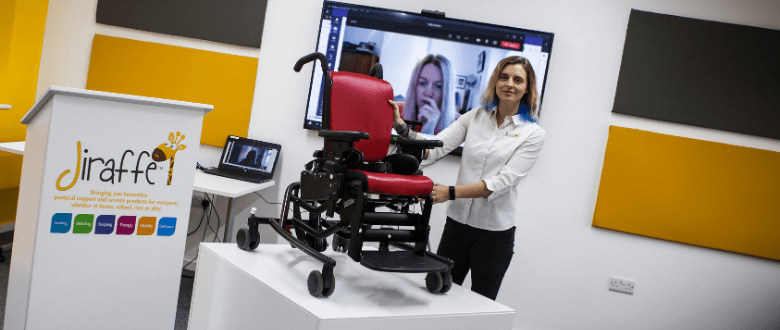 Holly Jenkins said: "The Jenx Monkey Stander is a hugely significant product for us. It may be 25 years old, but it's certainly evolved and adapted in that time to best suit the thousands of children and families who use it around the world.
"Our product design is very much based around giving the child opportunities and skills that nature hasn't given them naturally. The Monkey Stander's quality and longevity, along with its developmental possibilities, make it a winning product and a core part of our range.
"It's incredible to think of the progression we've experienced as a business since the Monkey Stander was first launched – we can't wait to celebrate its success, and that of the wider business, both this month and into 2021."
For more information about Venue to Virtual and to register, please visit: https://www.kidzexhibitions.co.uk/venue-to-virtual/