At IPSEA, we offer free, independent legally based information, advice and support to help get the right education for children with special educational needs and disabilities (SEND), as well as a wide range of face-to-face and online training on SEND law.
The Kidz to Adultz North event does a vital job in bringing together disabled children and young adults, their parents and carers, and other professionals to share the latest information on the support available, so we were excited to be exhibiting at the event for the first time, and to have the opportunity to talk to families about their experiences and the services we offer.
Sue Curtis, our Fundraising and Communications Manager, really valued the chance to chat with parents who might benefit from our support:
We really enjoyed exhibiting at Kidz to Adultz North! It was great to meet some of the families we have supported on our advice lines face-to-face and to hear how they are progressing. We were also pleased to be able to reach even more families and ensure they know how to contact IPSEA if they need our support in the future.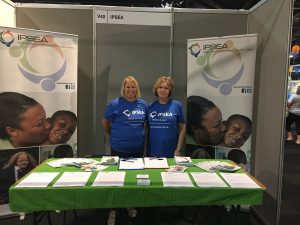 IPSEA training
We provide a wide range of SEN training for parents, schools, local authorities, charities and other organisations. Our next training day for parents and carers is taking place in London on 8 December 2017, and we are currently organising dates throughout the country for 2018. Keep an eye on our website for future dates, or email us at training@ipsea.org.uk to register your interest.  There are discounts available for those who contact us quoting K2ANORTH.
Free services and resources
Our website has a raft of legal resources which are free to access and download, and our Advice Line provides legally based information and next step advice on any educational issue that is the result of a child's special educational needs or disability. IPSEA's Tribunal Helpline gives next step advice on appeals and disability discrimination claims to the SEND Tribunal.
---