This is a blog post by Joanne Mulligan, Kidz Exhibition's Team Leader.
The Coventry "Kidz in the Middle" event is always a special event for me as it was my first ever event I attended and was unsure what to expect. However, I was totally blown away by the size of the exhibition, the displays, variety of equipment, the invaluable advice and most importantly the amazing people and children attending. Over the years I have seen the event develop and grow into the phenomenal event that it is today "Kidz to Adultz Middle".
Our seminars are CPD Accredited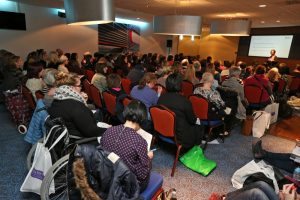 Changes in legislation of The Children & Families Act (2014) and The Care Act (2014) saw us develop and expand our remit to support young adults up to 25 years and through their transitional years, so the decision was made to change our name from Kidz in the Middle to Kidz to Adultz Middle 2018. All our seminars are now CPD Accredited and delivered by experts within their field. The team work tirelessly on research, development and promotion to provide you, whether a parent/carer of a child or young person with a disability or additional need or a professional working within the field, the support and advice you require.
The event is FREE with lots of advice and information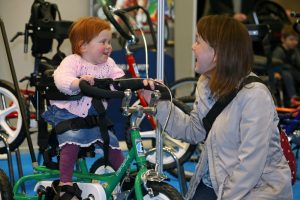 120+ exhibitors, a one stop shop for the most up to date advice and information on mobility, funding, seating, beds, communication, sensory, transition, education, housing, employment, accessible vehicles, transport, style, sports, leisure and much, much more. Running alongside the exhibition are 10 free CPD accredited seminars, an activity area to try out wheelchair basketball and lots of fun, features and competitions.
We do hope you can join us on Thursday 15th March for Kidz to Adultz Middle 2018 at Ricoh Arena, Coventry and visit this superb event for yourself. And hopefully you'll be blown away too!
For further details please visit our website.