At the start of 2018 a new 3-Wheeled All Terrain Stroller landed in the UK. Available exclusively from Specialised Orthotic Services Ltd (SOS), the XRover is one of the safest and most practical rough terrain buggies on the market. SOS will be exhibiting at all of the Kidz to Adultz exhibitions in 2018. This includes the first show of the year; Kidz to Adultz Middle which takes place on the 15th March at the Ricoh Arena.
Below are just some of the reasons why you should come and try out the New XRover at the show.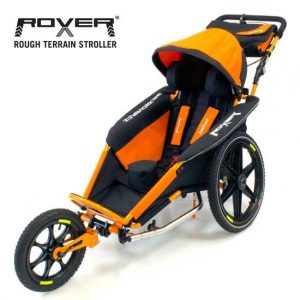 Great for getting outdoors with your little one
The XRover includes a range of entry level postural supports: adjustable lateral bolsters, pommel/abductor and head supports to keep your child secure during use.
The buggy includes 3 detachable front wheel options including a fixed wheel for running, jogging off road and a castor wheel for navigating tight corners.
Everything you need is included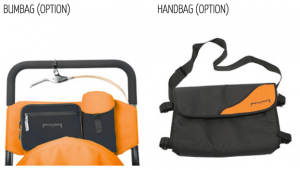 The All In One version of the XRover includes a huge range of accessories including:
5-point safety belt
Hub brakes
Canopy
Fixation insert with Head/Lat Bolsters and Abductor
Rear storage bag
Rear 20" wheels with drum brakes and park lock
Front wheel wire 14" with fork
Swivel front wheel 6" with alu fork
Retaining belt
Wheel storage bag
Cyclo-set (draft rod behind the wheel with complete accessories and fender)
Mosquito net
Wind stopper
Rain cover
Handbag or bum bag options
Digital speedometer
With XRover you'll be ready for the great outdoors come rain or shine!
Safety first, robust design
The frame is made from reinforced alloy with stainless steel fixings. The cockpit is welded together to form one component with 2 layers of tubular framework protecting the rider from side impacts.
It can also be used as a bike trailer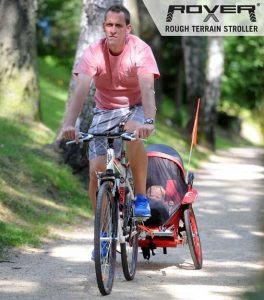 The All In One model includes the Cyclo Bike Trailer Attachment, great for use on cycle trails or trips to town. Simply swap the front wheel for the Cyclo attachment and place the spare wheel in the storage bag to continue your journey in buggy mode when you arrive.
Includes storage for medical equipment and wheel attachments
Depending on where you are headed, the large built in storage bag can be used for storing XRover accessories and any specialist medical equipment required.
Suitable for up to 120kg and 6ft tall (largest size)
The largest version of the XRover is suitable for children and adults up to 6 foot tall and up to 120kg in weight.
Free demonstrations and assessments
Not only can you visit Kidz to Adultz Middle and have a go yourself, but SOS offer free demonstrations and assessments for the XRover at a location convenient to you. This allows you and your little one to try out the equipment from the comfort of your own home with no obligation to buy.
The XRover can be found on the Specialised Orthotic Services stand at Kidz to Adultz Middle Stand E18.
For more information please contact SOS using enquiries@specialorthotic.com, on Facebook or by calling 01283 520400.