This is a guest blog by Jiraffe, one of our exhibitors at our Kidz to Adultz events.
The Lancashire mother of a two-year-old boy who lives with cerebral palsy and epilepsy has spoken of the 'freedom' her son now experiences, thanks to specialised support frame and postural support equipment.
Young Ronnie, from Chorley, was born with Hypoxic Ischemic Encephalopathy (HIE) – a lack of oxygen at birth – which causes severe brain injury and lead to him developing cerebral palsy and epilepsy.
As a result, Ronnie cannot sit or stand unaided. However, the youngster now has the 'freedom to be upright' thanks to his Jenx Multistander, from leading postural support specialist Jiraffe.
Mum Joanne says that Ronnie's ability to stand upright also "really helps" his family and has enabled him to play outdoors with his sister. He uses a chair to have meals and a stander to practice standing, and now has a walker to practice movement.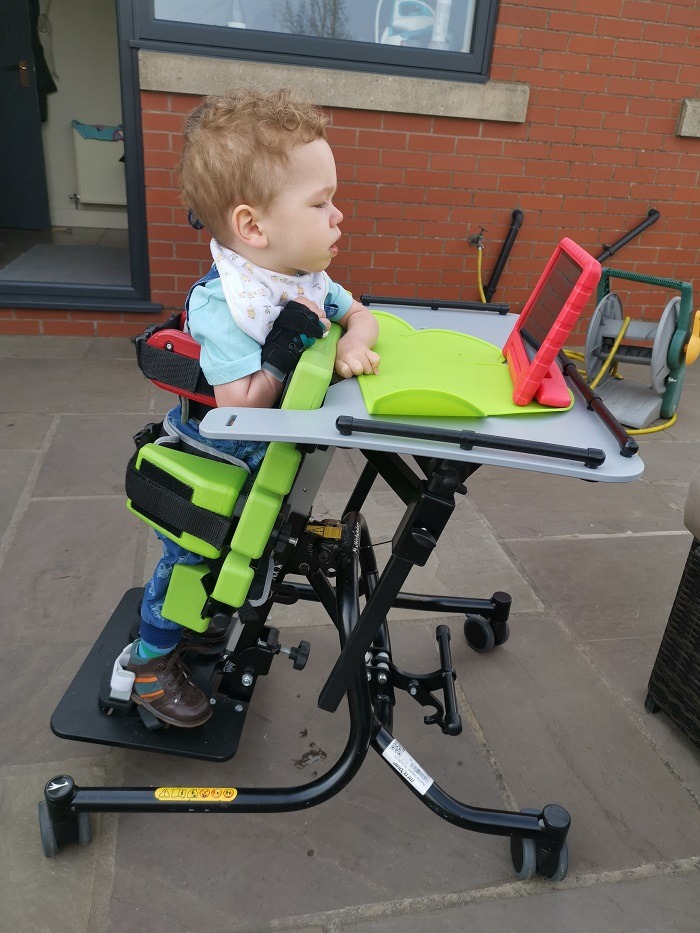 Joanne said:
"Given the nature of the conditions which Ronnie lives with, our Multistander has really helped us as a family. It's provided Ronnie with the freedom to be upright, to help his hips and to help the indigestion problems which he had previously.
"We can also take it outdoors into the garden where he can play with his older sister, making it invaluable to us for so many reasons. It's been a life-changing experience for us all."
The Multistander is a bespoke three-in-one support frame, designed to provide highly supportive standing in prone, supine or upright positions. Alongside benefitting Ronnie's posture, it in turn helps with indigestion problems he had previously lived with, as well as supporting his respiration, circulation, bowel and bladder function, and his mental health by enabling easier communication with peers.
Holly Jenkins, Director at Jiraffe, said:
"We're so pleased at the renewed freedom which Ronnie's support frames have given him. Given the current Covid-19 crisis, there has never been a more important time to be supporting the most vulnerable members of our society.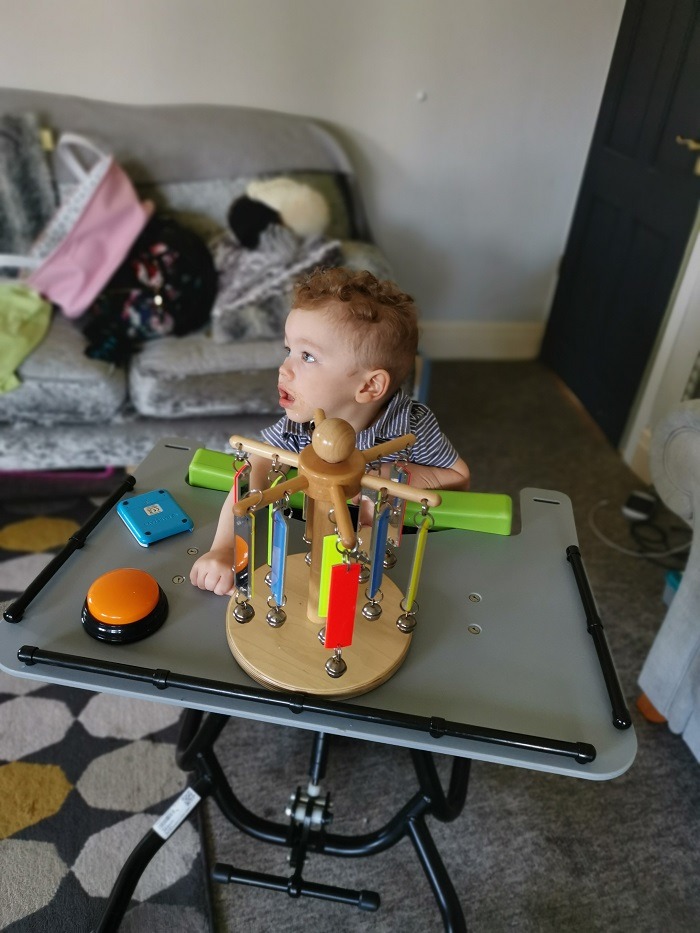 "Postural support management at home is absolutely paramount in maintaining a child's health and wellbeing, both physically and mentally. It can be quite easy for children with postural support issues to feel cut-off. Interacting with peers, particularly at the moment, is essential to maintaining a child's mental health.
"The Jenx Multistander, with its outstanding thoracic and pelvic support and highly adjustable leg positioning options, is the perfect option for children with a wide range of needs, and we're so glad that it has helped Ronnie and his family."
More Information
For more information on Jiraffe, visit www.jiraffe.org.uk. For more information on postural support management at home, visit https://www.jiraffe.org.uk/importance-postural-management-home/.