This is a guest blog by Jiraffe, an exhibitor of our Kidz to Adultz events.
Postural management is crucial at the best of times, but its importance has increased hugely during the current Covid-19 crisis – as has the importance of knowing how it needs managing at home. Richard Harvey, National Clinical Training Manager at Jiraffe, explains its importance, and the steps you can take to continue it at home.
Richard says: "Good postural management has a number of benefits –which can be categorised into three main areas; function, allowing a person to be as independent as possible; minimising damage and the risk of the body deteriorating; and reducing energy expenditure, preventing the person in question from using vital reserves to simply hold a sitting position.
"It's a 24-hours-a-day, seven-days-a-week process. At Jiraffe, we provide specialist support equipment and knowledge to enhance understanding of postural management – which, by definition, is the holistic approach to managing the posture, movement and function of those who cannot do it by themselves.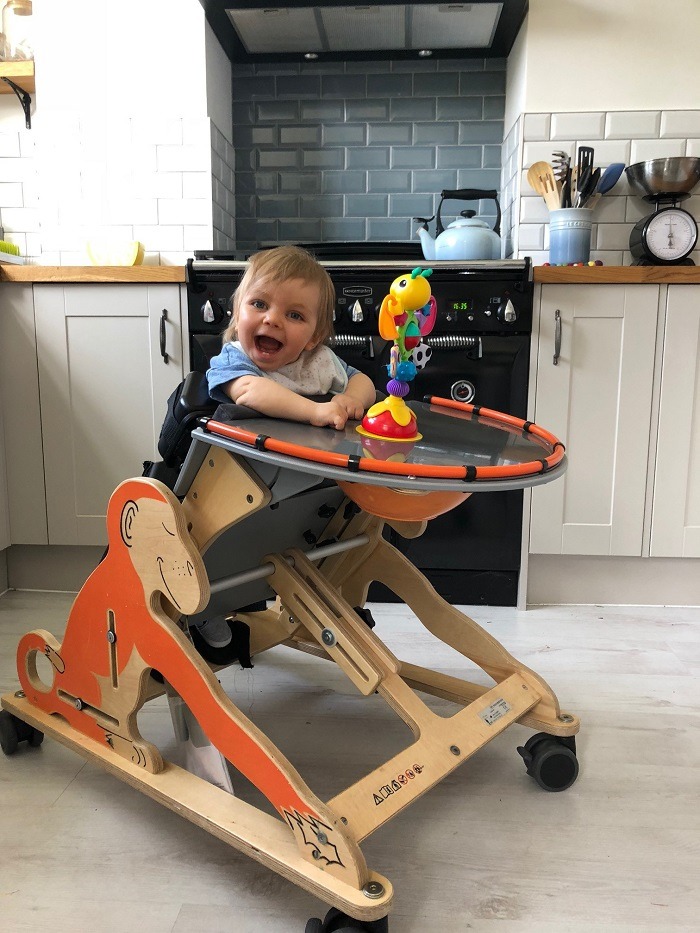 "Why is postural management so important? Well, for all of us the single biggest thing that impacts our posture, day-to-day, is gravity. Posture is simply the attitude and configuration of the body as it struggles against gravity.
"Naturally, the need to maintain good posture continues at home. Understandably, as we have all adapted our lives to being almost entirely home-based, certain aspects of that life will temporarily take precedence – but it's crucial that as we settle into a 'new normal', anybody who uses postural management equipment continues to do so.
"Not only are these pieces of equipment in place to support a person's postural needs, but to assist in their function and development. That's why at Jiraffe, we are offering an Emergency Posture Provision service – full details available here – which provides low cost, quick, easy and flexible access to a range of postural support equipment whenever and wherever it's needed.
"Earlier this month we also provided emergency support to many disabled children and their families, offering to transport vital support equipment usually accessed at school for free, nationwide."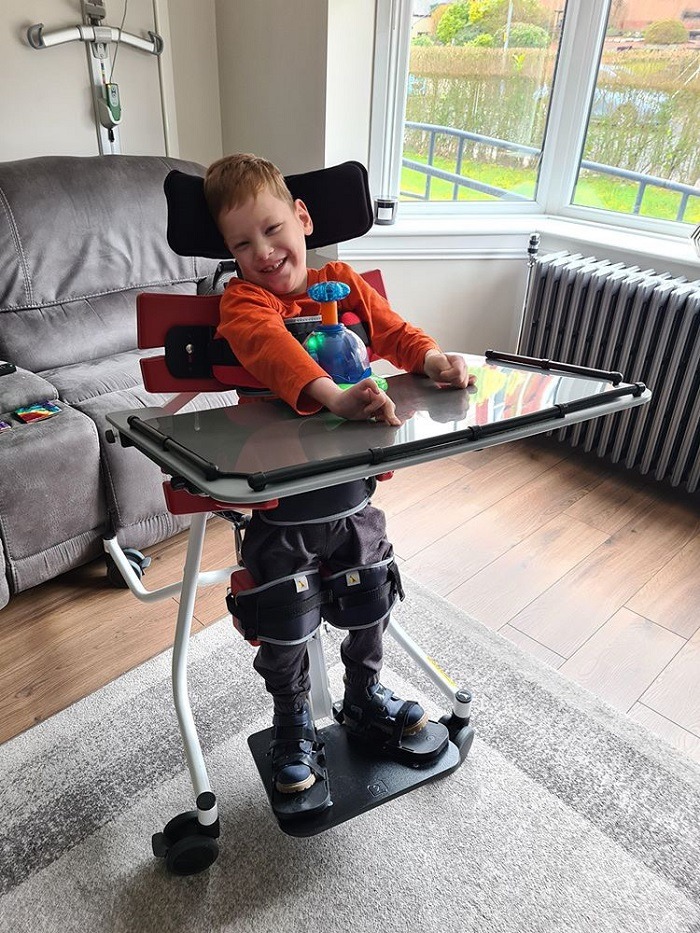 At a time when it is more important than ever to preserve our health and wellbeing, the many benefits of maintaining good postural management are as crucial as ever, including:
Respiration/Digestion/Circulation: A person's internal organs function far better if they're not compressed due to poor posture.
Bowel and bladder function: Constipation and urinary retention can cause pain and increase the risk of infection. Adopting different positions throughout the day gets gravity on our side for once and helps things move as they should!
Bone strength: Different weight-baring postures are proven to increase bone mineral density in developing children and young people building stronger skeletons and reducing the risk of fractures and brittle bone disorders in later life.
Mental health: A lot of non-verbal children rely on eye contact – and therefore good posture – to communicate with the world. If a child's gaze is directed at the floor, it's very easy for them to feel cut off. Read all about how support equipment allowed young Ashton McPhee to 'stand tall' and interact with peers via Glasgow Online.
Learn More About Postural Management at Home With Jiraffe
Following a postural management plan can have a positive effect on a person's happiness and comfort levels. Continuing these programs at home rather than school can be challenging, so if you have any questions get in touch with Richard and the Jiraffe team today.
---
Do you have a story you would like to share on Kidz to Adultz blog, please get in touch via email info@disabledliving.co.uk