Shine Charity UK are excited to launch our Little Stars programme, for 0 to 10 year olds with spina bifida and/or hydrocephalus in England, for the first time at Kidz to Adultz North in Manchester on 14th November 2019.
Kate Steele, CEO of Shine says:
"We're delighted that The National Lottery Community Fund has recognised our work in this way. Now, thanks to National Lottery players we will be able to enhance our offer to parents and children and broaden the range of opportunities available to children across England with spina bifida and hydrocephalus. This is important because it helps both the children and the parents to build relationships with others facing similar challenges and to create their own supportive circles of friends and peers."
Little Stars has been designed in response to member feedback and the programme will continue to evolve with participants having the opportunity to inform and shape its development. All current Shine members, and new members joining us for the first time aged 0 to 10 years will be enrolled into the programme.
In addition to our existing health, education and welfare specialists, we've welcomed four new dedicated members of staff to make sure that Little Stars offers a focused and proactive early intervention package, meaning members will receive:
Emotional support for parents through difficult times
Practical support to promote your child's development
Information on keeping your child healthy despite multiple health challenges
Support to ensure your child's educational needs are understood and provided for
Opportunities to build social connections with other families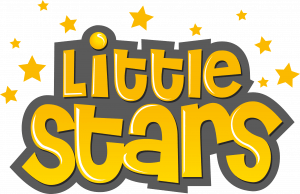 As part of the project Shine will aim to attend as many multi-disciplinary Spina Bifida and Hydrocephalus hospital clinics as we can, so please do come and say hello to us at your child's appointment! We are also in the process of developing new age-related resources and will be able to share these with you when you join the programme.
If your child is 0 to 10 years and a current member living in England you will receive a mailing welcoming your child to the Little Stars programme. If you do not receive the mailing, please do let us know via firstcontact@shinecharity.org.uk or telephone 01733 555988.
Our membership is FREE so if you are not a member get in touch today, or come and see us at the Kidz to Adultz North at stand V25 on 14th November, and find out about the support we can offer you and your child!
More information will be available soon from the Little Stars Team. In the meantime please keep an eye on the Shine Website and Facebook for the latest news about the programme.
[divider type="1″][/divider]
Written by Nicola Griffiths, Early Intervention Project Manager at Shine Charity UK.
www.shinecharity.org.uk
Facebook @ShineUKCharity
Twitter @SHINEUKCharity