As Child Safety Week runs from 5th – 11th June we wanted to share some equipment essentials for disabled children with you. It is an annual campaign which aims to 'secure a safer environment for children of all ages.' The campaign is led by the Child Accident Prevention Trust (CAPT) who seek to reduce the numbers of children and young people killed and to help those who are disabled or seriously injured in preventable accidents.
There are many ways in which you can get involved with this year's Child Safety week, such as the following:
Our Kidz to Adultz team here at Disabled Living want to ensure that you have the information and advice you require. Our Kidz to Adultz free events in particular aim to support disabled children and young people, carers, families, and others who are involved in a disabled young person's live.
Children are welcome to come along, try out the equipment and products, join in the fun and features and participate in the sporting activity sessions taking place throughout the day.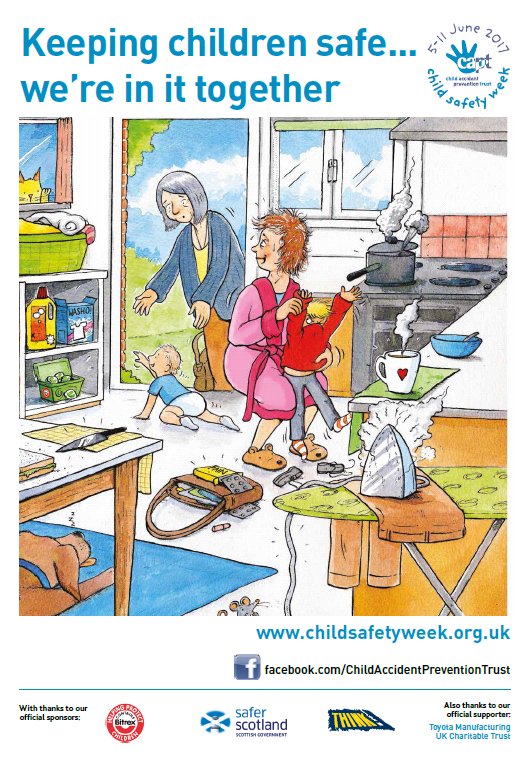 As this year's theme for Child Safety Week is 'Sharing is Caring', we would like to share our top 7 pieces of equipment for disabled children. We all play a part in ensuring the safety of children no matter what role that may be in their lives. So here are some items we think are beneficial for disabled children's safety.
Vehicle and Child Seat Harnesses
These can be for postural support, challenging behaviour, and general child seat accessories are available, which you can find on Firefly Friends. It's also worth reading about the Upsee harness, which shows evidence of it helping physically impaired children to walk.
Padded Lateral Supports
Simple Stuff Works' padded lateral supports are perfect for providing firmer support for an individual using our therapeutic positioning equipment.
Bath Support System
These guarantee an immaculate, steady and agreeable fit for all and young people. They are particularly beneficial for those with learning challenges, cerebral paralysis, myotonic dystrophy, and scoliosis.
These are available from AAT.
Versatile Picture Schedules
Help your child to say 'I can do it' with these Tom & Tag versatile Picture Schedules available at Orkid Ideas. They are easy to use and can be personalised to pictures, timetables, and schedules. This product enables them to remember things and become more alert.
Sheets
Another item from Simple Stuff Works – these sheets are made from a cotton mix material which has a nice and soft texture. They are available in a range of sizes and colours; cream, pink and blue. They also have the option of purchasing in flat form rather than fitted.
Sensory Toys
There are a range of sensory toys available on Multi-sensory World all of which are reasonably priced. One item in particular that we love is their large fidget ball. It's safe to use, it's bright, colourful, and perfect for children who want to improve their sensory skills.
High-sided Sleep Area
The Cosyfit is designed for individuals with limited mobility and creates a safe environment. It is suitable for those with the ability to stand, walk, or climb.
Visit our supplier directory to view more useful pieces of equipment for disabled children.
---
For more information contact Disabled Living:
Telephone: 0161 214 4590
Email: info@disabledliving.co.uk