Abacus Healthcare, the proven specialist in power-assisted baths for disabled bathers, will be offering product demonstrations, one-to-one consultations, advice guides and a Trevor the Turtle free prize draw at Kidz-to-Adultz-up-North (Stand C8, 16th November, EventCity, Manchester. M17 8AS).
About Abacus
Abacus is a long-standing support of the Kidz events which showcase the latest assistive products and services for disabled children and young adults. At the Kidz North event this year Abacus will be presenting its popular height adjustable Gemini bath with integrated changing, drying and bathing platform.
The Gemini is the only accessible bath that encompasses a double lift action so safe working heights can be achieved for carers. With an in-built platform and hi-lo functionality awkward manual transfers in and out of the bath can be reduced whilst the transition into water is smooth and relaxing for bathers. The Gemini is the proven solution for a safe and positive accessible bathing experience and is a leading choice for paediatric OTs.
Abacus Product Specialists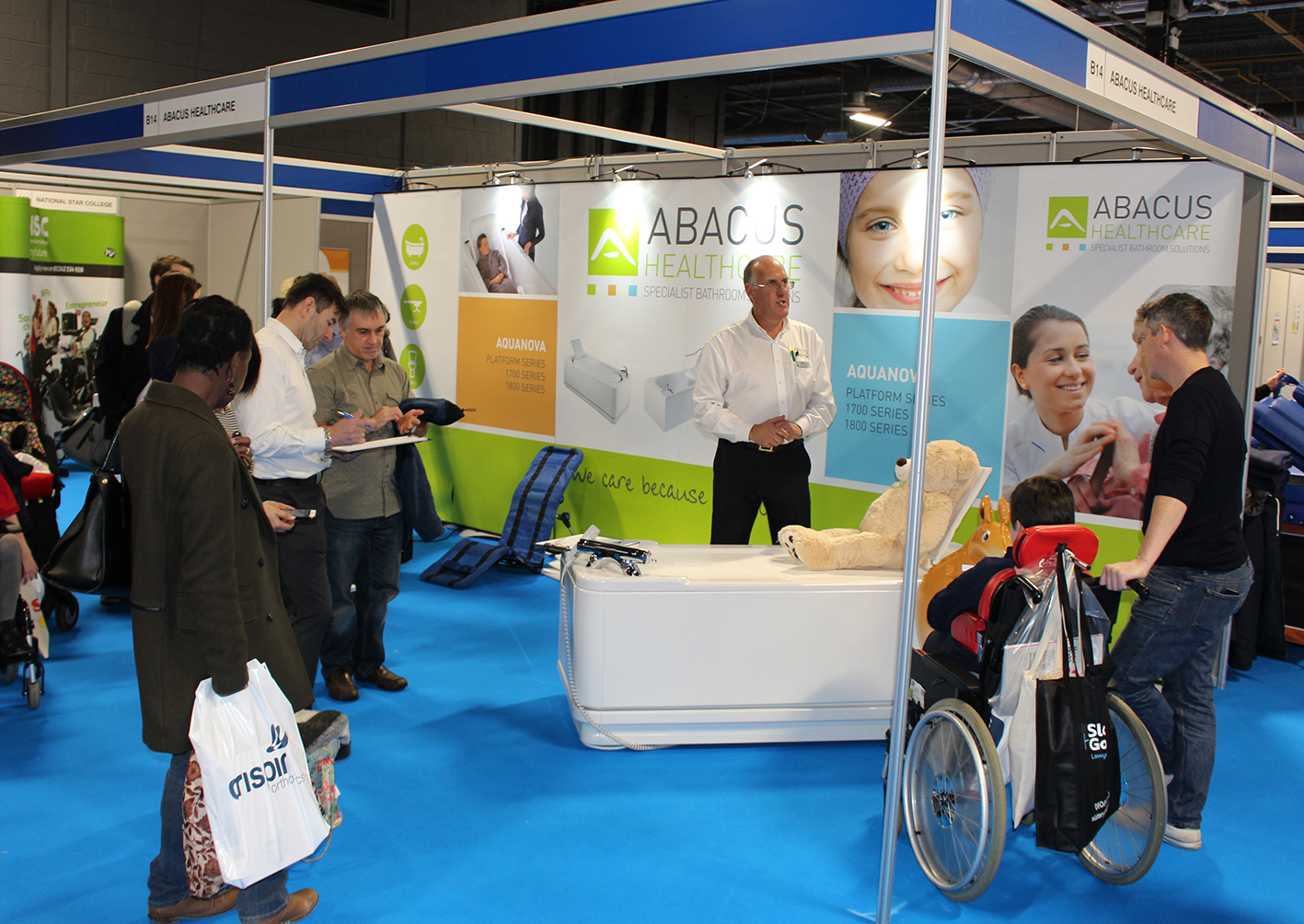 The Abacus Product Specialists attending the show will be available for face-to-face discussions regarding specialist bathing needs. They will able to offer initial recommendations regarding possible solutions so that families, therapists and disabled individuals can benefit from greater accessible and enjoyment in the bathroom. The complete Abacus service will be explained which spans every aspect of bath installation including after-sales care.
From an educational point of view there will be free literature on the stand including Disabled Facilities Grant guides, end users case studies and information outlining why bathing is more beneficial than adapted showering. Details regarding the professional 'Lunch and Learn' bathing seminars will also be on display which are available to moving and handling specialists, OTs and physiotherapists across the UK.
Trevor the Turtle
For fun, there will be the opportunity to win the Abacus Mascot 'Trevor the Turtle' cuddly toy. Children and parents will be able to enter a free prize draw with a view of winning Trevor who loves cuddles after bath time.