Imagination, inventiveness and ingenuity are all on offer at the Innovation Zone where national charity Remap will explore your wildest dreams with you! We had a great time at Kidz to Adultz Middle and can't wait to meet new friends in Farnborough.
Come and visit Remap at stand A4 and the Innovation Zone
The innovation zone is where all the cool kids hang out with the ambient lighting and the bubble tubes. Came along with all your amazing ideas for new inventions and kit that would transform your life and we'll see if any can be turned into reality by our amazing engineers.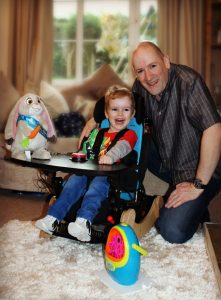 We'll also have a great time looking into your ideas. Last time, the inventions included flying trainers, floating four-poster beds with calming lights that sing songs, an invisibility cloak, adult changing bags with chic prints that you'd be proud to show off and a wheelchair with an attached fold-out cocktail bar (for the grown-ups). Actually, we had so many innovations that our wishing line was struggling to hold them all up by the end of the day.
Remap is a great national charity that custom-makes items of equipment to help disabled people of any age to enjoy life.
We want to help people become as independent as possible, so if there's nothing on the market that's suitable for you, come to see us and we'll try our best to help. Everything we do is completely free and we help over 3,000 people every year.
For more information please visit our website or connect with us on Facebook and Twitter.