Kidz to Adultz South – Free Seminars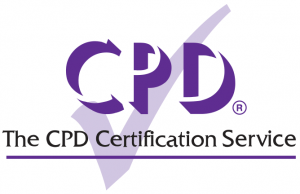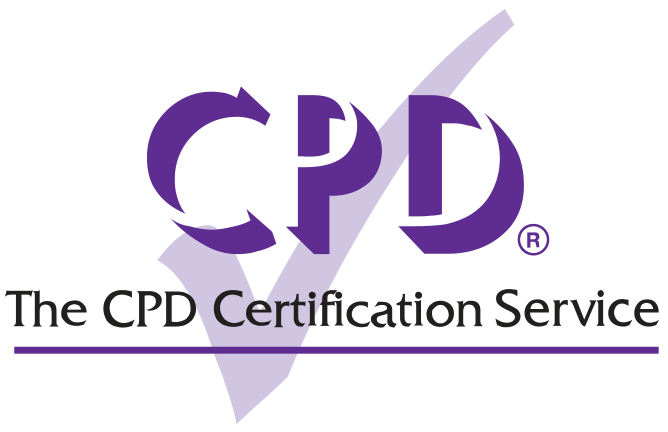 Seminar Programme for Kidz to Adultz South 2021
Delegates will be able to boost their CPD by attending one or more of the 10 accredited presentations running alongside the exhibition. Seminars cover a wide range of issues and topics of interest to families, carers, individuals and the professionals who support them. Presentations last around 45 minutes with a question and answer session at the end. The experts will be on hand throughout the day to answer any further questions you may have. Entry is FREE on a first come first served basis. Certificates of attendance will be available to collect on the day.
---
Seminar Room 1
10:30am – Developing Postural Control – You got to move to learn to move
Objectives of the seminar are to discuss:
The development of postural control and the different phases of postural control.
Different approaches to developing postural control and the practical application of these in clinical practice.
Current research surrounding the different therapeutic reasoning to support evidence based clinical practice.        
Learning Outcomes: Attendees will be able to:
Understand and discuss the different phases of postural control development.
Understand and appraise the different approaches to challenging postural control.
Understand how the current evidence supports the role of dynamic posture as part of a therapy approach.
Apply knowledge learnt to their own clinical practice in assessment, goals setting, progression / next steps.
Frances George
Highly Specialised Physiotherapist
Etac R82
---
Seminar Room 2
10:30am – Social Care Provision After 18
The seminar will focus on how the transition duties should operate as young people move from children to adult services. It will include tips on how to ensure that the correct procedures are followed and how to avoid and tackle common problems including details of how to challenge and appeal adverse decisions. The objective of the talk would be to empower parents with sufficient knowledge so that they know what to expect at this crucial time in their child's life and can ensure that they feel more confident in asserting their child's legal rights.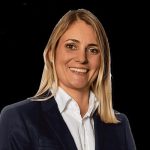 Jemma Garside
Solicitor
Boyes Turner LLP
---
Seminar Room 1
11:30am – Responding to Challenging Behaviour 
Challenging behaviour can have a huge impact on the lives of families and schools that support learners with autism. We will look at some of the possible functions of this challenging behaviour and what the learners may be communicating to us. We will then look at tactics and support strategies that we use at BeyondAutism Schools to help a learner to reduce their challenging behaviours, to look at managing their own behaviours, and some proactive strategies that can be looked at too.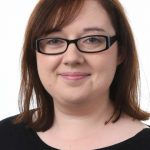 Karen Talty
ABA Consultant
BeyondAutism
---
Seminar Room 2
11:30am – Bathing and Sleeping – Joining the Dots 
This seminar focuses on the link between bathing and good sleep and how a good night-time routine can improve sleep for children, their family and carers. It will incorporate both professional and personal experiences, finally it will reflect on bathing as an occupation to support clinical reasoning and evidence-based practice.
Learning Objectives:
Develop understanding of sleep and bathing as occupations.
Explore research that links bathing and sleep patterns.
Discuss implications of bathing research for our clients.
Reflect on impact for carers of children with disturbed sleep patterns or challenging behaviours.
Greater understanding of supportive legislation.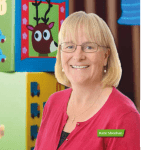 Kate Sheehan, DipCOT
Director and Occupational Therapist
The OT Service
---
Seminar Room 1
1:00pm – Simple Ways to get Started with AAC (Augmentative and Alternative Communication) 
Discover our Simple AAC framework and how it brings together the key ideas about how we can help support early AAC learners to develop their communication skills. You will learn 9 different implementation strategies (one for each letter of Simple AAC). These strategies cover everything from modelling and making it interesting, to thinking about the ways we can respond to AAC users. We will have some handy low-tech resources available to help you get started with these strategies straight away.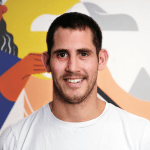 Jay Tuck
Assistive Technology Specialist
Smartbox Assistive Technology
---
Seminar Room 2
1:00pm – Supporting Children with Autism in a Mainstream Classroom Using a Holistic Approach Underpinned by Behaviour Analysis 
Children with autism are four times more likely to be permanently excluded from school than any other child, with 60% of mainstream teachers feeling that they are inadequately prepared to teach children with autism. In this session we'll explore some of the strategies that can be implemented in school and home to ensure that children have the best possible support that is tailored to their needs to cope in a mainstream classroom, access learning and make academic progress. We'll demonstrate through a case study how early intervention and parent support can play a key role in establishing essential school readiness skills.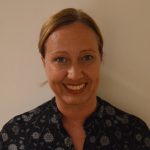 Bernadett Rankasz
Head of Early Years
BeyondAutism
---
Seminar Room 1
2:00pm – Toilet Training Children with Autism and Other Developmental Disabilities 
Toilet training is an area of child development that most parents find stressful, with much conflicting information. However, it is important for all children's independence, self-esteem and socialisation and quality of life. With the appropriate support many children with additional needs can toilet train at the same age as their typically developing peers. This seminar will discuss the importance of toilet training, when to start and will make suggestions on programmes that support children with developmental disabilities, including autism.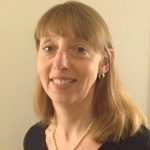 Davina Richardson
Children's Specialist Nurse
Disabled Living, Bladder & Bowel UK
---
Seminar Room 2
2:00pm – Manual Handling in the Home: Challenges and Choices 
This seminar is aimed at those working with families in their own homes, where ideal manual handling may be difficult to achieve.
Learning Objectives:  Delegates will…   
Examine the challenges that we often face, such as our responsibilities when families choose not to accept our advice and recommendations.
Review the support available through publications from the RCOT and CSP.
Consider typical environmental and practical challenges, such as working on a double bed.
Identify possible practical solutions to these challenges.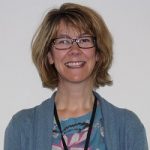 Elizabeth Hallows
Charted Physiotherapist and Manual Handling Advisor

---
Seminar Room 1
3:00pm – The MOVE Programme: A Whole Team Approach to Developing Function
Do you support a young person with mobility difficulties? This seminar will explain the MOVE Programme, an activity-based practice that helps disabled children and young people gain independent movement. MOVE places the child and their family at the heart of the programme, focusing the whole team's efforts on the goals most important to the individual and their family.
Learning Objectives:
To learn about the MOVE Programme, its outcomes and its impact for families.
To understand the 6 steps of MOVE and learn how families are involved throughout.
To understand how the MOVE Programme facilitates multi-disciplinary teamworking.
Katie Chapman
MOVE Specialist
MOVE Europe
---
Seminar Room 2
3:00pm – Thriving as a Disabled and Autistic Adult and Gaslighting 
World awarded, Autistic and disabled insights into thriving as an autistic woman, gaslighting and autism acceptance.
Uncover the heart-breaking truth of unintentional Gaslighting and how anyone, even friends and families can unintentionally harm autistic individuals, due to lack of understanding.
Discover the hidden challenges to overcome with an invisible disability, including stereotypes and ambulatory wheelchair use, and the detrimental impact that masking, mental health and shutdowns, has on development and wellbeing.
Challenge stereotypes, and misconceptions of autism /differability / disability.
Be inspired by autisms quirks, and autism acceptance, to appreciate the diverse traits of autism and disability.
On completion of the presentation, it is hoped that you will gain an in-depth personal account of thriving as an autistic disabled person.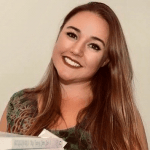 Joely Williams (Nee Colmer)
Autistic, World Awarded Autism Activist and Motivational Speaker
AspergerWorld
---
It's important that we have a seminar programme to benefit you. Do you have any suggestions for topics that would help you with your professional development or as a parent/carer? Contact Disabled Living today: info@disabledliving.co.uk.
Upon attending a talk from our seminar programme, CPD certificates will be given.