Kidz to Adultz South – Free Seminars
FREE CPD Accredited topical seminars for parents and professionals.
Boost your CPD portfolio and gain credits by attending one or more of the FREE seminars taking place alongside the exhibition. Our Seminars cover a wide range of issues and interests to families and carers of children with disabilities and additional needs, and the professionals who work with them.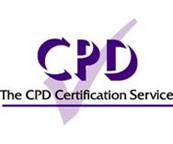 The speakers will also be on hand throughout the day to answer any questions you may have. For professionals, certificates of attendance will be available to collect on the day. Entry is FREE on a first come, first served basis. Children welcome.
Kidz to Adultz South 2019 Seminars
Register for your free event entry tickets 
here
Seminar Room 1            –            Seminar Room 2
10:30am
Bathing – The right to play
Play, along with the basic needs of nutrition, health, shelter and education are vital to develop the potential of a child according to the United Nations. In the UK, many children play at bath time yet it is not often a primary consideration within an Occupational Therapist's recommendations during the assessment process. This session will:
• Explore "play" as an occupation and consider how legislation and clinical reasoning can be used to support the necessity of a bath in the design process.
• Have an overview of "play" as an occupation.
• Be able to list the relevant legislation to support bathing.
• Explain how clinical reasoning can be used to support the necessity of a bath in the design process.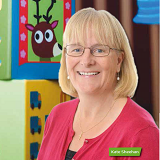 Kate Sheehan DipCOT
Occupational Therapist
The OT Service
Stand: F5


Becoming confident in prescribing cot beds for better sleep hygiene, client care and moving and handling
The seminar will explore the difficulties faced with prescribing paediatric sleeping solutions. It will explore the wider implications on health and day-to-day function whilst examining our nature to care for others. Topics will also highlight future proofing for a child's needs as they progress, become older, heavier and stronger and how this has an impact on the parents/carers abilities. Parents still want to hold, lift and nurture their child, but is this sustainable when looking at safe moving and handling?
Learning outcomes:
• Have a greater understanding of the wider implication on achieving good sleep hygiene.
• Prescribe the most appropriate cot bed for your client.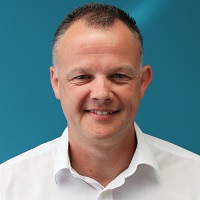 Shaun Masters
Occupational Therapist BSc Hons
Theraposture Ltd
Stand: F1


Paediatric postural seating assessment tips
This seminar looks at motor development, both in terms of milestones and the early signs of impaired motor development. It moves on to review posture and why we need specialist equipment for children with disabilities. It covers seating for children with disabilities, how to assess and seat a child with postural needs.
It covers symmetry vs asymmetry, postural considerations for hips/legs and the correct support for leg positioning. It also highlights considerations when assessing a child with posterior pelvic tilt, deformities of the spine/scoliosis, muscle tone and spasticity.
Learning Objectives:
• Provide clear guidelines on the desired goals in seating.
• Revision of main postural deformities in seating.
• Review how these deformities are best addressed.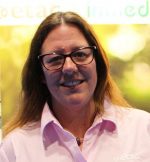 Joanne McConnell
Occupational Therapist & Clinical Sales Manager, Mobility
Etac R82
Stand: C1


Supporting wellbeing for young people with a complex disability
Young people are increasingly reported to be susceptible to poor wellbeing, and emotional /psychological difficulties. Those with a complex disability are seen to be at increased risk due to factors associated with their disability and / or disability progression. This seminar presents issues around wellbeing for disabled young people and programmes used to support wellbeing used by OT's within a residential special school/college setting.
Objectives / outcomes:
• Explore factors affecting wellbeing for young people with complex disabilities.
• Present wellbeing resources used in group and individual sessions.
• Consider factors for positive wellbeing outcomes for those with a complex disability.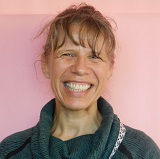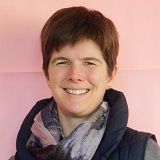 Anne Robbins BSc Hons
Deputy Head of Occupational Therapy
& Amanda White BSc Hons
Highly Specialist OT
Treloar Trust
Stand: V1


EHCPs – Top ten tips for a tip top plan
The seminar will outline the requirements of a good EHCP and where to find the law. It will include tips on how to ensure the Plan is correctly drafted and how to avoid and tackle common problems. The aim is to empower parents with sufficient knowledge to help them to challenge decisions around the drafting, maintenance, delivery and to challenge provision in their child's EHCP. It will include information on what triggers an EHC Needs Assessment, the assessment process and situations where parents can and should appeal and an outline of the Tribunal appeal process.


Laxmi Patel
Partner & Head of Education
Solicitor – SEN Legal Expert
Boyes Turner
Stand: F2


When, where and how of toilet training children with additional needs
Toilet training is an area of child development that most parents find stressful. However it is important for independence, self-esteem and socialisation. Toilet training is even more difficult for families whose children have additional needs, particularly when the information they are given from professionals may be conflicting, or they may be advised to wait until the child is older, in the belief that it will get easier.
Many children can toilet train with the appropriate support. This seminar will focus on answering the questions of why children with additional physical or learning needs should be toilet trained, when this should be started, the best places for toilet training and most importantly strategies for supporting children to toilet train.
The seminar will be suitable for parents and carers of children with additional needs as well as for the healthcare, social care or education professionals who support them.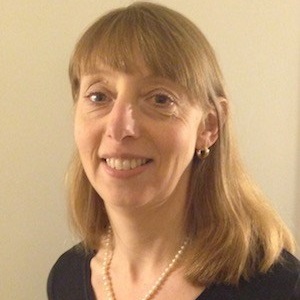 Davina Richardson
RGN/RSCN BSc (Hons)
Children's Continence Advisor
Bladder and Bowel UK – Disabled Living
Stand: P1


Trunk control: Do we need it and how do we assess it?
Good trunk control is essential for efficient performance of everyday functional activities such as engaging with family and friends, playing with toys, standing and walking. The Segmental Assessment of Trunk Control (SATCo) is a test that identifies specific problems in trunk control with the detail that is needed for therapy. This session will:
• Provide an overview of how to do the SATCo.
• Enable participants to identify common tester errors and common compensatory strategies used by children with poor trunk control.
• Show how this information leads to effective therapy to address these problems and enhance functional abilities.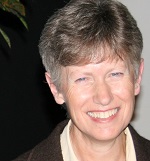 Penny Butler
Physiotherapy Consultant
SATCo bench
Stand: D1


What should education look like for adults with an Education, Health and Care Plan?
Should EHC plans for adults be focused on the qualifications they achieve, and how well they fit the neurotypical model of education, or is another approach needed? Here we explore other measures of success such as Essentials for Living. We'll show how Individual Education Plans can be mapped against Literacy, Numeracy and the four strands of Preparation for Adulthood. We'll share how increasing community-based learning helps students use skills learnt across different environments, settings and people, better preparing them for the transition from education to adulthood, to become more independent and increase their opportunities to have choice over their life.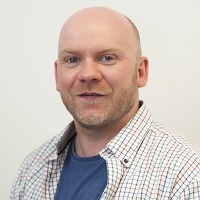 David Anthony
BA Hons PGCE QTS NASENCo
Head of Post-19
BeyondAutism
Stand: V15


Being 'Flight-Ready' – A guide to preparing for your flight
The purpose of this seminar is to help you prepare for the day of your flight whether travelling from, or returning to the UK. With first hand insight from Heathrow Airport, Omniserv and airline staff we detail the main parts of the journey, and what you can do to ensure you are 'flight-ready' and reduce anxiety on the day. We include: booking your flight and assistance, bringing medical supplies, preparing for security, boarding & seating, managing continence and bringing your wheelchair.
Attendees will develop their own knowledge for their own journeys by air, complete with information, advice and contacts.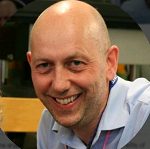 Graham Race,
Head of QEF Accessible Aviation
Nicole Day,
Heathrow PRM Performance Manager
Sam Saunders,
Head of Innovation and Regulatory Affairs
Plus a UK airline representative
Stand: G1-G1b


An evidence based approach to sleep issues
This seminar will look at the details of the latest research projects around ADHD and ASD, including the interventions and outcomes, that The Children's Sleep Charity have been involved in.
It will also explore why children and young people with SEND are more at risk of sleep issues.
Participants will learn about a behavioural approach to sleep and practical strategies that can be used to help to support children and their families to get a better night's sleep.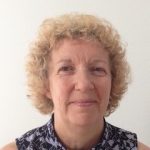 Jo Stevens
Sleep Practitioner
The Children's Sleep Charity
Stand: V7


Dates for your Diary