Educational and topical seminars for parents, carers and professionals
Keep up to date on the latest topics through our free seminars, discussions and workshops presented by industry experts.
KEEP UP TO DATE WITH THE LATEST TOPICS
Network with professionals
Seminar sessions running concurrently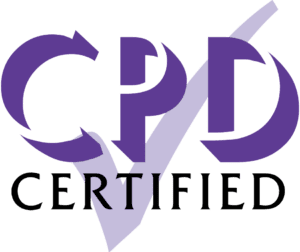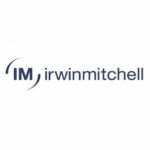 SEND and EHCPs – Know your rights
Rachael Smurthwaite – Associate Solicitor
We will take parents through:
The difficulties in obtaining an Education, Health and Care Plan (EHCP).
What an EHCP should look like.
School issues.
Parental rights through the processes.
Annual reviews.
Ceasing an EHCP.
The rights of a young person (from 16 years old).
By the end of the session, parents should be empowered to challenge the local authority decisions and know the appropriate route to challenge the Local Authority.
Parents will know more about what an EHCP should look like which will, hopefully, inform them as they move through the process of drafting an EHCP or reviewing an EHCP at annual review.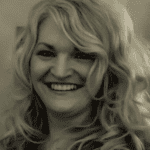 Moving and handling with behaviours and presentations that may challenge
Aurndra Golden – Occupational Therapist
The presentation will cover what is meant by the term behaviours that challenge, the common types of behaviours that challenge and considerations to make when conducting a moving and handling risk assessment. It will discuss the challenges faced by practitioners when providing handling solutions for someone who presents with behaviours that challenge and explain how a positive behavioural approach can be invaluable in reaching a positive outcome for all.
Learning objectives and learning outcomes:
To understand what is meant by behaviours that challenge and the main types of behaviours that challenge.
To understand the interface between the individual, their environment and the resulting behaviours.
To understand why trigger factors must be considered in the moving and handling risk assessment and plan.
This seminar is suitable for parents, carers and professionals.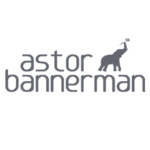 Designing an accessible bathroom
Mark Colebrook – Managing Director
A simple step by step guide to assist Occupational Therapists when designing an accessible bathroom – from understanding the initial issues through to room completion, including all design and product considerations throughout the process.
Learning objectives:
To understand the 8 steps required to create and specify an accessible bathroom – including considerations required for bathing, hoisting, showering, washing and changing equipment.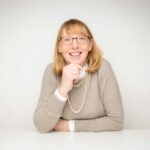 Sensory challenges: An overview for successful toilet training
Davina Richardson RGN/RSCN BSc (Hons) – Children's Specialist Nurse
Developing the skills for toileting is important for all children, but is often more difficult for those with additional needs. Understanding about how best to support children developing required skills has increased as has awareness of how sensory issues impact toileting.
This seminar will discuss the role of the senses in learning the skills to use the toilet and offer suggestions for techniques to support children with sensory issues or differences achieve their potential to be clean and dry.
The seminar is relevant for families and professionals supporting children with sensory issues including due to autism or developmental differences.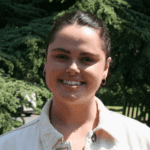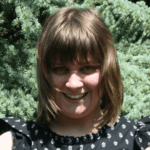 Better together: MOVE as a model for trans-disciplinary approach
Hannah Thurston – Programme Coordinator North
Chloe Plummer – Programme Coordinator South
This seminar will look in detail at the different therapy and education experts who work together to ensure functional movement independence is being taught via the MOVE programme.
As MOVE is a holistic approach, we utilise the experience and knowledge of a wide range of individuals to tailor make a programme which is motivational, functional and meaningful to the young people it supports.
We will give examples from Occupational Therapists, Physiotherapists, Speech and Language Therapists, Teachers, Family Support Liaisons and parents to demonstrate a truly trans-disciplinary approach with examples of real outcomes.
We will discuss how the 24 postural management is supported by a trans-disciplinary approach and what this means for disabled young people. The outcome of this seminar is to draw attention to the need for true trans-disciplinary approaches in education and highlight how MOVE is a fantastic model for this.
We will give tips on how to engage more professionals in the community based on real examples and testimonials.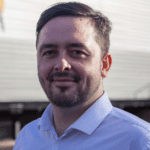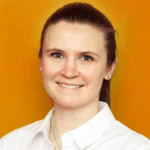 Stand with me: Beginning the supported standing journey with physically disabled children and their carers
Kieran Murphy – Clinical Partnerships Manager
Kayleah Cooper – National Clinical Training Manager
This seminar will discuss the importance of standing as part of paediatric development and as part of a typical postural care programme. We will show how supported standing is more than simply 'standing' – it can encourage play, family interaction, physical development, and development of cognitive skills amongst many other benefits.
Objectives and learning:
Features of typical paediatric development and the considerations for standing frame prescription.
Understanding potential benefits of supported standing for children with physical disability.
Utilising guidelines to support prescription.
Overview of standing frame options.
Indications/precautions/contraindications for standing.
Understanding the importance of carer and MDT collaboration and child centred communication.
Utilising these principles for individual, holistic, child-centred care.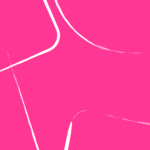 Supported Housing checklist – the experience of a parent carer/ professional
Supported Housing Improvement Programme ICS, Stockport
As a social worker and as a mother, the transition to supported living for my daughter has been challenging. This seminar will cover a checklist of what parents/carers could consider when making this choice.
In addition to this, my role is Team Manager of the Supported Housing Improvement Programme in Stockport (a 3 year project funded by Department of Levelling Up) to work with support providers and Landlords to improve the quality of support and accommodation for those in supported living in Stockport.
Learning Objectives:
Gain a greater understanding from a dual perspective on navigating the social care system; understand the importance of working collaboratively to achieve the best outcomes; gain insight into the importance of having a variety of models available.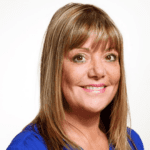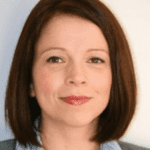 The Goldilocks Dilemma – too hard, too soft, just right – How to assist Goldilocks in choosing the right sleep surface and documenting that decision
Jo Webb – Specialist Occupational Therapist
Rehabilitation for Independence
Louise Rogerson – Neurophysiotherapist and Allied Health Professional Lead
The aim of the interactive session is to evaluate the descriptors of movement involved in bed mobility and the impact of sleep surface on levels of independent movement, rehabilitation, and manual handling techniques.
This practical session will:
Help parents, carers and therapists understand the underpinning principles of movement to assist with transfers and movement on the bed.
Increase an understanding of the interplay between the central nervous system and active muscle movement to promote more effective movement strategies and patterns to move more easily in bed.
Look at the impact of different mattress types on movement and how you can make this easier depending on the surface you sleep on.
Improve confidence to explore movement strategies as part of the assessment and rehabilitation.
Explore current bed mobility assessments and by looking at the movements practically, attendees can contribute to identifying key elements required for an effective and objective assessment.
Come along, learn some "tricks" to help move people more easily on the bed and help to develop a research proposal to improve current assessment methods.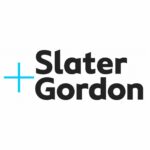 How do I protect my child? A guide to wills, trusts and deputyships
Rachael Gooding – Senior Associate, Wills Trust and Probate Team, and the Court of Protection Team


Slater and Gordon Lawyers
A run-through by our specialist Trusts and Deputyship lawyers of:
• Trusts for children and vulnerable young adults – what would suit your family best?
• Incorporating trusts into Wills – what happens when you're not there?
• Incorporating trusts into Wills – what happens when you're not there?
• The role of your trustees in caring for your child.
• How do I protect my child when they turn 18? Key points on making financial decisions and what to consider when thinking about a Deputyship.
• Appointing a deputy – what is a deputyship?
• Acting as a deputy.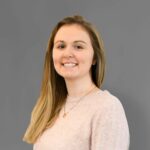 Step a side: The importance of side-stepping for children with neurodisability
Rebekah Moynihan – Physiotherapist
Hip displacement is one of the most common issues affecting children with a neurodisability warranting continuous monitoring and carefully planned interventions, to prevent secondary complications and aid joint development. In typically developing children, cruising and side-stepping strengthens hip muscles, aiding hip joint development and acting as an important precursor for independent mobility.
Children with additional needs often require extra input to strengthen their hip abductor muscles. In this talk, we'll explore how side-stepping movements contribute to improving hip strength, gait and overall function. Practical strategies and helpful tips will be discussed, with handouts and resources available for all attendees.