Kidz to Adultz North – Fun and Features
All visitors to our events will be entered into a free prize draw for a chance to win one of many fabulous prizes.
Here is a list of some of the prizes on offer: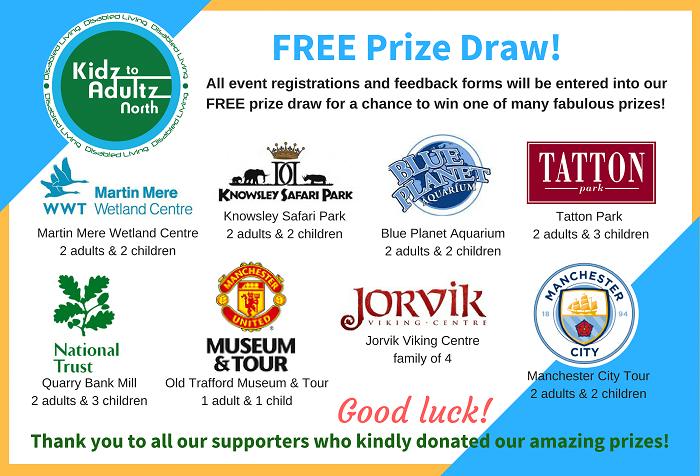 TripleC (Creative Confidence Collective) are joining us at Kidz to Adultz North – Activity Area!
TripleC are running a series of fun, practical workshops using the creative arts, dance and drama to encourage the use of the imagination and self-advocacy. They work in an improvisational way with a strong team emphasis. Their workshops will be fun, exciting and enjoyable for all!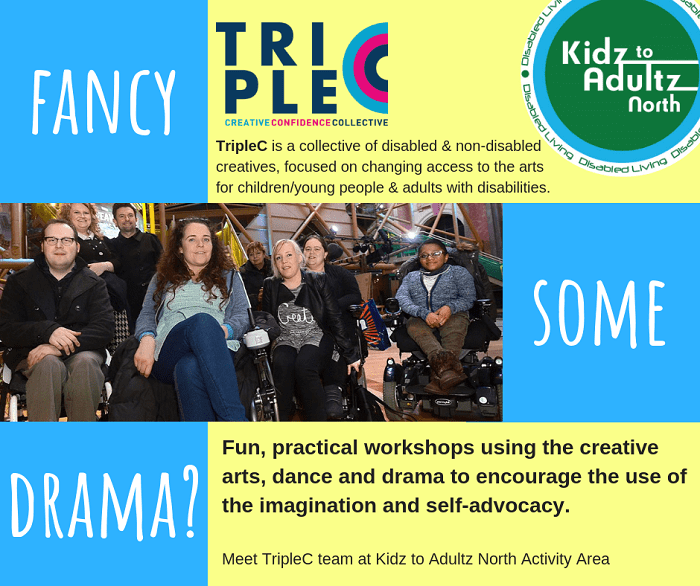 For information on exhibiting contact the Kidz Team at Disabled Living
Tel: 0161 607 8200 Email: info@disabledliving.co.uk
Dates for your Diary