The blog post has been written by Carrick Brown, Senior Care Services Manager of Newlife. 
Many of you may not have heard of Newlife the Charity for Disabled Children – or our achievements. But I'm a great believer in the fact you have to know the people working within an organisation before you can understand the organisation itself. So, to sum us up, I would say that we're pioneers and entrepreneurs. Over the last 25 years, we have explored and changed the landscape of support and equipment provision in very innovative ways – some of which I'll share with you in this blog post. And some of which I will discuss during my seminar at Kidz to Adultz Middle on Thursday 15th March at 1.00pm. 
In my role at Newlife –the UK's largest charitable provider of equipment to children with disabilities – I have strategic oversight of our Care Services, and the privilege to see the incredible difference made by providing the right equipment at the right time.
Newlife have identified more than 50 genes causing long-term conditions and invested over £15 million on medical research to support child health. We run a National Nurse Helpline that provides condition and service information – so no matter how complex the circumstances, our nurses offer emotional, practical and informative support.
Newlife provide equipment grants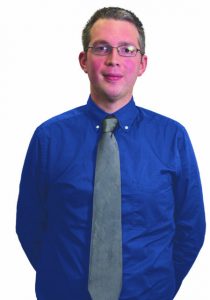 We also provide equipment grants (the long term provision of essential equipment) to the value of £2.2 million each year. We offer and order community equipment that changes, and on occasion saves, lives. Where an immediate response is needed, we provide equipment we own, through the UK's only emergency equipment loan service, and can deliver equipment anywhere in the UK within 72 hours.
We this because children with disabilities are often at greater risk of significant injury without the right equipment – but also because children with a life-threatening or life-shortening condition should not have to wait to have life enhancing equipment.
On a daily basis, families are desperate for support. From a humanitarian view, surely we cannot fail to provide equipment or allow children to use equipment which is not suitable and causes them secondary complications.  And yet the reality is that 1 in 3 children with disabilities are currently living without supportive equipment (circa 330,000).  The government doesn't even recognise that there is one million children with disabilities, as their official statistics quote a shortfall of 120,000, so how can they possibly provide appropriate services?
So, given that there are around 1 million disabled children here in the UK today – and that figure is increasing year on year- it is no wonder that there have been significant increases in demand for our Care Services!
Equipment Grant applications to Newlife have doubled in the last five years. In the last year, there has been a significant increase of 25% of emergency equipment loans delivered to distressed families. This is in addition to a 40% increase the prior year. At its peak, Newlife's National Nurse Helpline receives up to 70 calls a day from families and professionals who need specialist information and support.
Experience from being a health professional
Newlife believes that clarification of the law will enable front-line professionals to improve services without such extensive support from charities like Newlife. Families are finding too often that their child needs to wait while decisions are made about which pot of money the funds should come from. This is wholly unacceptable and as you will soon see is open to legal challenge.
As a health professional, I know first-hand that no-one goes into a caring profession to cause suffering. However, I also know too well how funding decisions and associated policies can undermine practices and subsequently the extent to which extensive support can be provided to meet health and behavioural needs of children with disabilities.
I read the other day that local authorities are currently spending £70 million on fighting against parents at SEND tribunals associated with EHC plans – and only actually winning in 12% of cases. We also know from working with the equipment industry that there is over £90 million pounds worth of equipment sitting in local 'silos' that have been unused for over two years despite children desperately needing equipment.
There are many complex contractual reasons why this occurs, but it is most definitely inappropriate use of the public purse. Newlife has been innovative by developing a solution to recycle unused paediatric equipment and we will identify more ways to support families to ensure that their child's needs are met – but we will be supporting local and central government to change the landscape within the world of childhood disability so that they provide more tangible support in the near future.
We did this, when we changed the road traffic act to provide access to powered wheelchairs that were previously denied despite the life-changing impact of provision. My speaking session will focus on how Newlife have changed the law and how we are committed to using existing legislation to support children with disabilities and their local NHS and Social Care professionals.