Queen Alexandra College (QAC) is a national residential College and charity based in Birmingham that supports a diverse range of student abilities and needs. We offer courses for young people aged 16-25yrs as well as employment focused and supported living programmes.
We welcome students who come to our College from all over the country – as well as those who are local. QAC has been at its current location since 1903. Its history can be traced back to 1847 when it was decided that a school for the blind should be established.
Today, in addition to supporting people who have a visual impairment, we offer support and guidance for students with autistic spectrum conditions, those with moderate to severe learning difficulties, students with physical and other disabilities.
Ultimately, we have a great mix of students which adds to the wonderful atmosphere here in College. Class sizes are small and support levels high.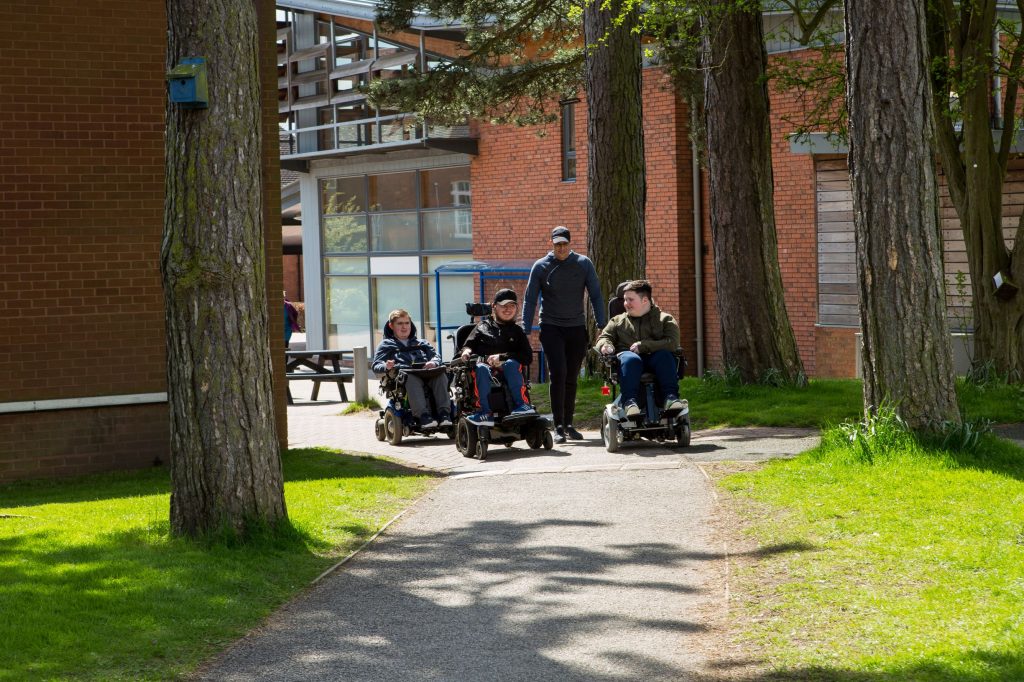 What do you Offer?
We offer an innovative, holistic approach to learning and support. Our curriculum is designed to maximise adult life opportunities, develop independence and work skills. QAC offers programmes that are tailored to suit your individual needs, interests and ambitions. This includes Preparation for Life (PFL) at pre-entry and entry level, functional skills and a wide range of vocational qualifications to level three.
If you need a phased transition back into education following previous difficult experiences, our Access to College programme provides bespoke specialist support initially away from campus.
Employment skills are embedded across all areas of study. The College has an Employment Pathways curriculum with Learning, Employment and Progression (LEAP) programmes and supported internships available.
Pinewood Centre is our Supported Internship base and where specific Employment Pathways programmes are delivered. This satellite site is located in nearby Woodgate Valley, providing an exciting stepping stone into the world of work; more business-like than educational in its feel.
Staff will help you to become more independent and confident during your time with us whilst preparing you for adulthood. QAC has a team of specialists on site who are able to support students. This includes Speech and Language Therapists, a Visual Impairment Training Officer, Educational and Clinical Psychologists, Counsellors, Mentors, a Braille Tutor, Occupational Therapy and Sensory Support, a Dyslexia Tutor, Healthcare Professionals including a Physiotherapist, Rehabilitation and Travel Trainers and a Personal and Sexual Health Education (PSHE) Lead.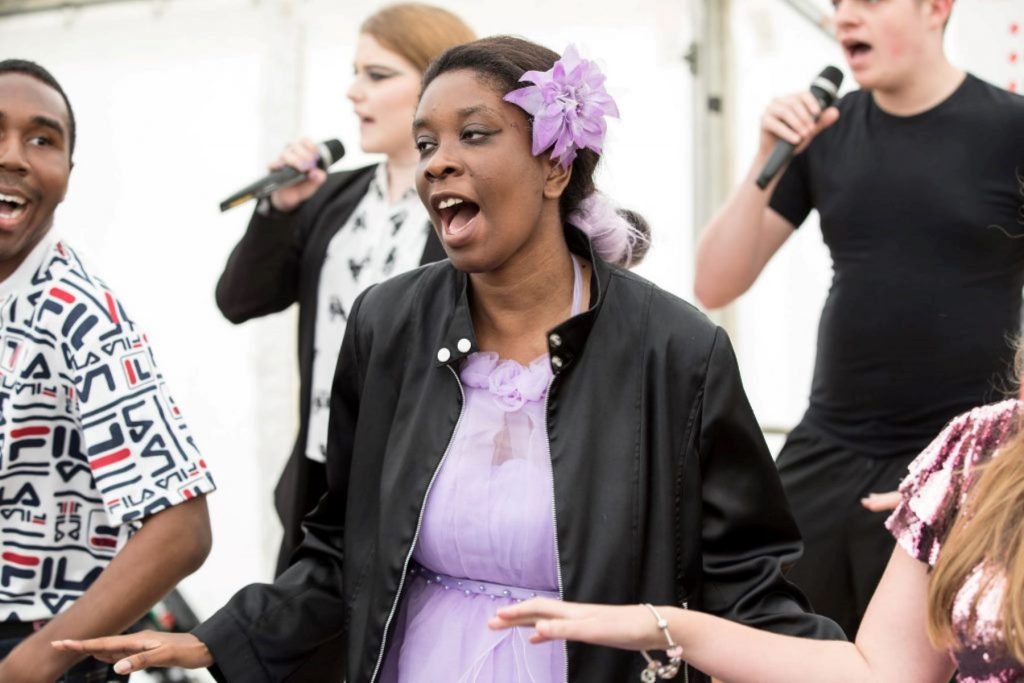 What Facilities Are There?
Facilities include new buildings with the latest technology, a fitness centre, state-of-the-art sports hall, sports field, sensory room, onsite travel training area, library and student centre. Umberslade Nurseries is a rural idyll in an urban setting comprising of a small retail outlet in Selly Oak. It features a tea room and various horticulture facilities that are utilised by College students.
Enrichment programmes help you to develop your self-esteem, confidence and independence. Furthermore, our residential curriculum develops essential skills for personal development such as independent living and social skills.
Upon completing your time at QAC, you might choose to progress to mainstream further education, higher education, day care opportunities, training or employment. Some students may also choose to move onto our 'Independence Plus' supported living programme or explore our growing community services offer.
QAC Enterprises consists of a range of businesses that raise money for the College, including All Formats Transcription Services and Sight Village and Autism Central exhibitions.
For more information please visit www.qac.ac.uk, call 0121 428 5050 or email info@qac.ac.uk.
Visit QAC at Kidz to Adultz Middle 2020 on stand V5.