Kidz to Adultz South – Free Seminars
FREE CPD Accredited topical seminars for parents and professionals.
Boost your CPD portfolio and gain credits by attending one or more of the FREE seminars taking place alongside the exhibition. Our Seminars cover a wide range of issues and interests to families and carers of children with disabilities and additional needs, and the professionals who work with them.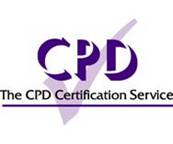 The speakers will also be on hand throughout the day to answer any questions you may have. For professionals, certificates of attendance will be available to collect on the day. Entry is FREE on a first come, first served basis. Children welcome.
Kidz to Adultz South 2017 Seminars
For updates register
here
Seminar Room 1            –            Seminar Room 2
10:30am
Learning through movement:
The importance of static and dynamic posture assessment – How making supportive equipment unstable can advance therapy goals
This seminar will: outline static and dynamic posture and how this is assessed; discuss how dynamic posture helps develop movement and motor skill progression and dynamic posture's important role in therapy intervention and equipment provision. It will also cover applying the knowledge learnt to your own clinical practice and reflect on areas for development and / or change.
Frances George
Highly Specialist Physiotherapist MSC BSc HPC
R82 UK Ltd.


Appealing the content of an Education, Health and Care Plan (EHCP)
Laxmi will set out parents'/young person's right to appeal the content of the (EHCP), how the process works and what parents can expect. The aim is to empower parents with sufficient knowledge to help them prepare for an appeal to the Special Educational Needs and Disability Tribunal.
• What can you appeal?
• Setting out the law and explaining parents' rights.
• Explaining the appeal process including mediation and the 'working document'.
• How to lodge a strong appeal.
• The Hearing – what to expect and how you can prepare.
Laxmi Patel
Partner – Solicitor and Head of Education.
Boyes Turner LLP.


Your guide to flying with a disability
Flying opens up a world of possibilities, but less disabled people fly than non-disabled. This talk explains the process of flying for disabled people, right from booking, arriving at the airport and requesting special assistance, through to boarding, seating and going to the toilet. Attendees to this talk report a reduction in anxiety regarding flying and improved knowledge – so please do join us if you have any concerns regarding flying with your child/young person/adult.
Graham Race
Queen Elizabeth's Foundation for disabled people


Poo Problems
Bowel problems are common in children, but those with additional needs, including developmental disabilities (e.g. autism) and learning difficulties are even more susceptible. It can be difficult to unpick the cause of the problems, to know how to address them, or to find help. Families and professionals may assume that the bowel problems are an inevitable part of the disability, or children may be delayed in toilet training because of them. This seminar will look at common bowel problems, including constipation, soiling, refusing to poo on the toilet and smearing and make suggestions for addressing them.
Davina Richardson
Children's Continence Advisor
RGN / RSCN BSc (Hons)
Bladder and Bowel UK – Disabled Living


Children's Care and Support
A guide to children's care and support under the Children Act 1986; key issues surrounding care assessments, care planning and provision of care, including direct payments and carers' rights.
Liz Perry
Solicitor – Disability Rights
Slater and Gordon (UK) LLP


Finding the Missing Link in the Manual Handling Experience
Objective: To give the delegate the opportunity to explore the ways to improve the manual handling experience for the child or adult. Outcome: Delegates will be able to take away tips on improving their handling technique. Delegates will be given the opportunity to review their manual handling practice in order to improve the experience for all. The session will use discussion, presentation and some simple practical to achieve the objective.
Carole Johnson
Freelance Manual Handling Consultant


Behaviour… it's as easy as ABC – A Behaviour Analyst's approach to reducing problem behaviour
This seminar focuses on how positive behavioural strategies can be used to support children with autism both in school and at home in learning, to tolerate change, noise and cope in natural environments. It will include a look at collecting and interpreting data to feed into creating behaviour plans.
Kieran Bird – Head of Lower School
Tracy Cooper – ABA Consultant
Beyond Autism


Managing Sleep and our new sleep publications
Cerebra are a charity that support children with brain related conditions. In this seminar we will look at understanding and managing children's sleep. We will cover 4 common sleep problems including difficulty settling, night waking, difficulty sleeping alone and early rising. We will also introduce you to our new sleep information material including our sleep guide and sleep cards to which we worked alongside our Cerebra Academic chair based at Birmingham University to produce.
Sarah Coldrey
Sleep Practitioner
Cerebra


I'm not ok!: making it easier for AAC users to talk about problems
As a teacher of Personal, Social and Health Education (PSHE) to pupils with severe physical disabilities and complex needs where most students use Augmentative and Alternative Communication (AAC) to communicate, I have noted how difficult students find it to communicate about problems (other than pain). They need a quick, easy way of communicating about every type of problem, from an annoying itch to a serious safeguarding issue. The objective of this seminar is to share the practical method I have devised to help students communicate about all problems. The outcome:- delegates will leave with a clear understanding of symbols/language necessary and how to teach/talk to young people re-communicating about problems of a more sensitive nature.
Helen Dunman Teacher, PSHE Coordinator
Chailey Heritage Foundation


Introduction to Lego-Based therapy
Lego-based Therapy is an evidence based social communication programme, originally developed for children with high functioning Autistic Spectrum Disorder; however, we have experienced positive outcomes of the approach across a range of children and young people with a wider spectrum of communication difficulties. This seminar will help to:
• Develop a basic understanding of Lego-based Therapy, including the development and purpose of the approach; and current evidence base.
• To understand how the approach can be adapted for learners with more complex communication needs.
• To observe a practical example of an adapted Lego-based Therapy group.
• To provide an opportunity to ask questions.
Danni Keenan and Lois Thomson
Specialist Speech & Language Therapists
National Star College


Dates for your Diary