Kidz to Adultz South – Free Seminars
FREE CPD Accredited topical seminars for parents and professionals.
Boost your CPD portfolio and gain credits by attending one or more of the FREE seminars taking place alongside the exhibition. Our Seminars cover a wide range of issues and interests to families and carers of children with disabilities and additional needs, and the professionals who work with them.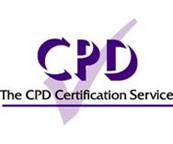 The speakers will also be on hand throughout the day to answer any questions you may have. For professionals, certificates of attendance will be available to collect on the day. Entry is FREE on a first come, first served basis. Children welcome.
Kidz to Adultz South 2018 Seminars
For updates register
here
Seminar Room 1            –            Seminar Room 2
10:30am
Motability awareness and how the dealer can help
There are still over 1 million people eligible for the Motability Scheme who have not yet joined. Many are either unaware of the Scheme or know too little about it to make an informed decision to join. Our aim is to therefore give you an introduction to the Motability Scheme including eligibility and the new PIP allowance along with how the Accredited Motability Dealer can guide and assist you through the car leasing process to enable you to make the right decision for not only yourself, but your mobility and finances too.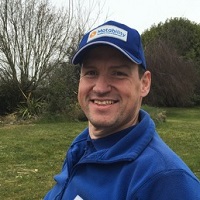 Christopher Edwards, Motability Ambassador
Joel Andresier, Dealer Development Manager, Motability Operations
David Potter, Dealer Representation Manager, Ford Motor Company.
Stand No: CZ7


Education and Healthcare Plans – update and imminent national changes and what this means for you
All Statements of SEN should have been transitioned to EHCPs by 31 March 2018. Laxmi will provide an update on what is happening in the SEN arena – the law/case law and DfE guidance. She will explain the new pilot regulations with respect to health and social care which are expected to be in force from June 2018. The aim is to enable parents/carers to be fully informed about:
• EHCPs and entitlement to health/social care
• Case law – how cases are being decided where there are health and social care issues
• Pilot health and social care regulations and practical advice going forward



Laxmi Patel
Partner and Head of Education Team
Solicitor – SEN Legal Expert, Boyes Turner LLP.
Stand No: D14


Managing Continence in Schools
This seminar will consider the causes of bladder and bowel problems in children with additional needs and look briefly at toilet training children with additional needs. It will describe how schools can support children who have not toilet trained and how wetting and soiling should be managed in schools. It will also look at the differing roles of the family, child, school and other professionals in supporting the child at school and discuss ways to overcome disagreements about responsibilities, or whether or not the child is ready to start toilet training. The aim of the session is that families and professionals are able to work together to meet the needs of the individual child.


Davina Richardson
Children's Continence Advisor
RGN / RSCN BSc (Hons)
Bladder and Bowel UK – Disabled Living
Stand No: B2


Paediatric Postural Seating Assessment Tips
This seminar looks at motor development, both in terms of milestones and the early signs of impaired motor development. It moves on to review posture and why do we need specialist equipment for children with disabilities. It covers seating for children with disabilities and how to assess and seat a child with postural needs. It covers symmetry vs asymmetry, postural considerations for hips/legs and providing the correct support for leg positioning. It also highlights considerations when assessing a child with posterior pelvic tilt, deformities of the spine / scoliosis, muscle tone and spasticity.
Learning Objectives:
• Provide clear guidelines on the desired goals in seating
• Revision of main postural deformities in seating
• Review how these deformities are best addressed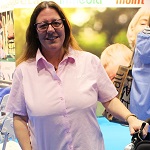 Joanne McConnell
OT & Category Sales Manager – Mobility, Etac R82.
Stand No: D0


Your guide to flying with a disability
Flying is an essential and desirable form of transport for millions of UK citizens each year, whether for business, pleasure, family or health reasons. In this short seminar we will guide you, step by step through the process of flying on commercial aircraft if you have a disability. From making a booking, to arriving at the airport, moving through security, and then boarding – we give you top tips to increase you confidence to choose flying as a means of transport.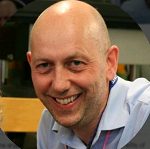 Graham Race
Service Lead, QEF Accessible Aviation – Tryb4uFly.
Stand No: V25


Challenging Behaviour and supporting the family in the home
Challenging behaviour can have a negative impact on the individuals' family. At BeyondAutism we analyse data to find the underlying functions and create behaviour plans tailored to meet those needs. By understanding the antecedents we are able to teach replacement behaviours that will meet that same need. Doing this with the families means that we can ensure consistency across settings and they can adopt the same interventions. We will share our processes and how these are easily transferred to home settings.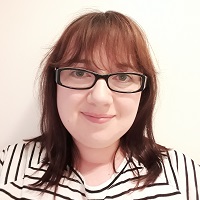 Karen Talty
ABA Consultant, BeyondAutism Schools.
Stand No: V14


Single handed care: Friend or Foe?
This seminar will define and discuss single handed care, offering ideas, techniques and support to overcome identified barriers whilst maximising the opportunities and potential that single handed care can offer.
– Learning outcomes:
– Define Single Handed Care (SHC)
– Discuss barriers to provision of successful SHC
– Increased awareness of team approach to safe SHC provision, increase understanding of a range of SHC techniques and equipment to facilitate successful SHC provision.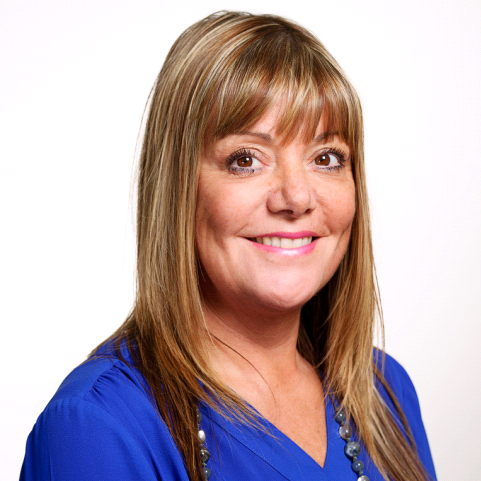 Jo-anne Webb
Senior Lecturer in Occupational Therapy, School of Health Sciences
University of Salford
Stand No: G28


How to Use the Law to Improve Equipment Provision for Disabled Children
Research shows that giving disabled children the right equipment at the right time reduces pain, prevents conditions worsening, increases treatment success, improves the quality of life for the child and health and well-being of the carer. Newlife has commissioned a legal review of statutory obligations and current practices. This session is designed to inform and empower professionals to challenge policy and decision making, leading to a greater understanding of the appropriate route to provision and ways to provide relevant evidence.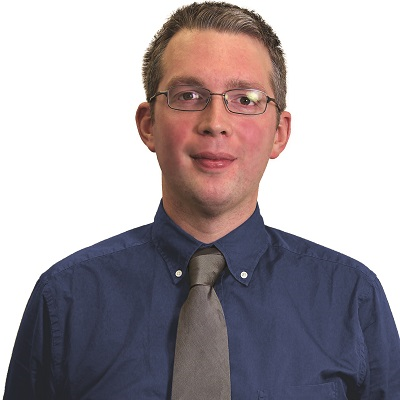 Carrick Brown
Senior Manager – Care Services Department
Newlife the Charity for Disabled Children
Stand No: V42


Early Intervention
This seminar will: • provide an update on the literature surrounding early intervention, especially regards cerebral palsy:- To highlight the importance of: early detection and diagnosis of neurodevelopmental problems; specific, task oriented, child initiated early intervention therapy within an appropriate environment; timely hip surveillance programmes in prevention and management of hip displacement • provide practical strategies and therapy ideas around early intervention programmes to maximise functional ability, activity and participation whilst preventing progressive deformity and secondary complications.
Learning objectives: The audience will come away with knowledge of: • the latest literature and suggested best practice surrounding early intervention. • the importance of early detection and diagnosis to ensure specific and appropriate early intervention programmes and surveillance may be put in place. • practical tips and therapy ideas around early intervention to maximise benefits.
Sheila McNeill
Paediatric Neurodevelopmental Physiotherapist
VIDA from Leckey.
Stand No: B0


Understanding and managing sleep and our new sleep publications
Cerebra are a charity that support children with brain related conditions. In this seminar we will look at understanding and managing children's sleep. We will cover 4 common sleep problems including difficulty settling, night waking, difficulty sleeping alone and early rising. We will also introduce you to our new sleep information material including our sleep guide and sleep cards to which we worked alongside our Cerebra Academic chair based at Birmingham University to produce.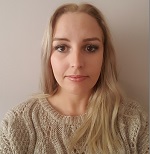 Laura MacDonald
Sleep Practitioner
Cerebra
Stand No: V22


Dates for your Diary