Kidz to Adultz Scotland – Free Seminars
The Seminar Programme 2020 will be announced soon.
Boost your CPD portfolio and gain credits by attending one or more of the FREE seminars taking place alongside the exhibition.
Our seminar programme covers a wide range of issues and topics of interests to families and carers of children with disabilities and additional needs, and the professionals who work with them. The expert speakers will also be on hand throughout the day to answer any questions you may have. Entry is FREE on a first come, first served basis. For professionals, certificates of attendance will be available on the day.
Children welcome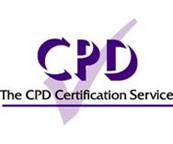 We are listening! – do you have any suggestions for topics that would help you with your professional development or as a parent/carer?
Then do let us know.
Contact Disabled Living: info@disabledliving.co.uk
Dates for your Diary