Kidz to Adultz Middle – Venue Information
Ericsson Exhibition Hall
Ricoh Arena
Judds Lane,
Longford,
Foleshill,
Coventry,
CV6 6AQ  (for SatNav please use: CV6 6GE)

Tel: 0844 873 6500
Email: info@ricoharena.com
Changing Facilities
There is a private changing area with an adjustable bed and hoist at all our events. Please note due to the risk to cross infection, slings will not be supplied. There are also baby changing facilities on site.
Free Parking
Travel to the Ricoh Arena http://www.ricoharena.com/visiting-us/travel/
We are bringing Mobiloo to Kidz to Adultz Middle 2018!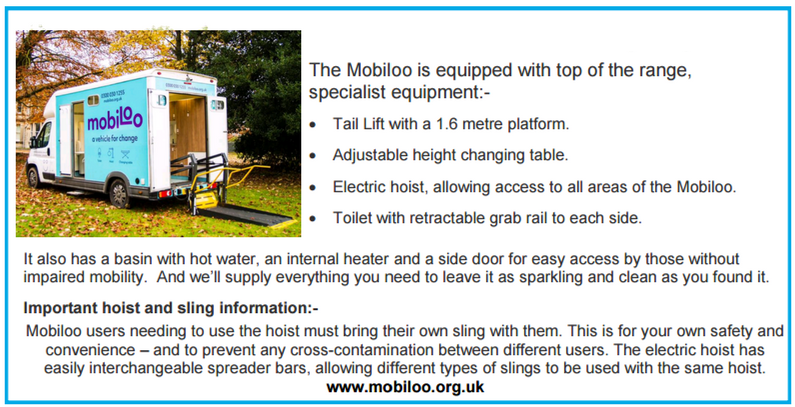 Dates for your Diary