Kidz to Adultz Middle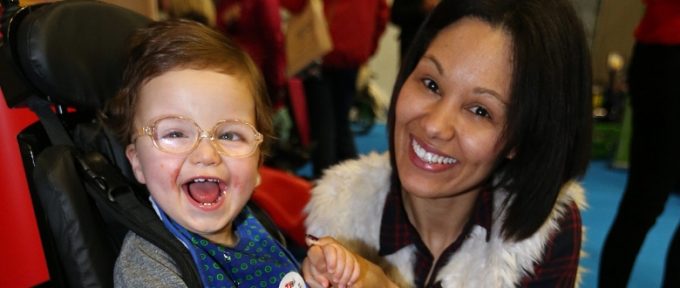 Organised by Disabled Living
Thursday 18th March 2021, 9.30am – 4.30pm

Book your free ticket for Kidz to Adultz Middle! If you require further information please contact the Kidz to Adultz team. Tel: 0161 607 8200. Email: info@disabledliving.co.uk
Register for FREE tickets & updates
Where?
Ericsson Exhibition Hall, Ricoh Arena,
Coventry, CV6 6AQ
The location of this event offers much easier access to the Kidz to Adultz events for people from Central England and the Midlands, including Warwickshire, Worcestershire, Leicestershire, Northamptonshire and further afield.
Venue information
120+ exhibitors offering advice and information
Our exhibitors offer advice on many areas including funding, mobility, seating, beds, communication, accessible vehicles, education, legal matters, sensory and much more! Visit our 2020 exhibitor list to learn more.
Exhibitor List 2020
Floorplan and booking form coming soon!
FREE CPD accredited topical seminars 
Boost your CPD portfolio and gain credits by attending one or more of the FREE topical seminars taking place alongside the exhibition. Seminars are presentations covering a wide range of issues and interests to families and carers of  children with disabilities and special needs, and the professionals who work with them. Visit our 2020 CPD seminars page for more information.
Seminar Programme 2020
What our exhibitors and visitors have to say
Marvin Marriott (Parent): "We love the Kidz to Adultz events, we wish there were more! Until we came here, we weren't receiving much information and attending this event has made a big difference to our lives."
Active Kids for All: "Kidz to Adultz Middle was a very successful event for us. We recommend anybody who supports disabled people or has a disabled relative to attend a Kidz to Adultz event in the future."
Davina from Bladder & Bowel UK: "It was a very good and busy day for us on the BBUK stand – one of the busiest shows I have been at in terms of enquiries at the stand. We had our first visitor just after show opening and the last left at exactly 4:30pm, with people waiting to talk to us for much of the morning."
About Kidz to Adultz Middle
Kidz to Adultz Middle is an event organised by Disabled Living dedicated to children and young adults with disabilities and additional needs, their parents, carers and the professionals who support them.
Since this event was established in 2009, we have welcomed 24,165 visitors through the doors who have been able to access the most up to date information and advice on equipment, products and services for children and young adults with disabilities and additional needs. To accommodate demand for growth, the exhibition has grown from the original 2,000sqm to 4,000sqm, plus additional seminar rooms. This is a remarkable achievement and one we are extremely proud of.
Showguide 2020
Sponsorship