Kidz to Adultz Wales & West – Free Seminars
FREE CPD Accredited topical seminars for parents and professionals.
Boost your CPD portfolio and gain credits by attending one or more of the FREE seminars taking place alongside the exhibition. Our Seminars cover a wide range of issues and interests to families and carers of children with disabilities and additional needs, and the professionals who work with them.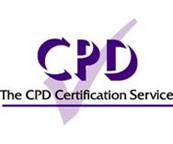 The speakers will also be on hand throughout the day to answer any questions you may have. For professionals, certificates of attendance will be available to collect on the day. Entry is FREE on a first come, first served basis. Children welcome.
Kidz to Adultz Wales & West Seminars
Register for your free event entry tickets 
here
9.30am
Evidence based sleep strategies
This seminar will look at the details of the latest research projects around ADHD and ASD, including the interventions and outcomes that The Children's Sleep Charity have been involved in. It will also explore why children and young people with SEND are more at risk of sleep issues. Participants will learn about a behavioural approach to sleep and practical strategies that can be used to help to support children and their families to get a better night's sleep.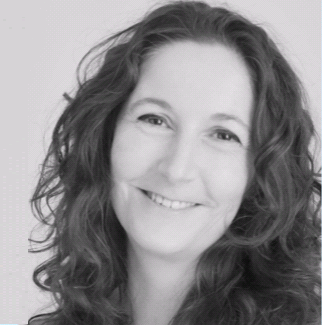 Helen Rutherford
Sleep Practitioner
The Children's Sleep Charity
Stand No: S7

10.30am
Getting the most from your EHC Plan
This session will provide an overview of what a lawful EHC Plan should look like for children and young people with special educational needs and disabilities. The objective of the session is to improve legal literacy for parents in relation to understanding legal rights and duties. It will cover:
• How to get an EHC Plan
• Contents of an EHC Plan
• Top tips for drafting
• What to do if you are unhappy with your EHC Plan
• Recent case law

Polly Sweeney
Partner and Head of Education Law
Irwin Mitchell LLP
Stand No: S8

11.30am
Bathing – The right to play
Play, along with the basic needs of nutrition, health, shelter and education are vital to develop the potential of a child according to the United Nations. In the UK, many children play at bath time yet it is not often a primary consideration within an Occupational Therapist's recommendations during the assessment process. This session will:
• Explore "play" as an occupation and consider how legislation and clinical reasoning can used to support the necessity of a bath in the design process.
• Have an overview of "play" as an occupation
• Be able to list the relevant legislation to support bathing
• Explain how clinical reasoning can used to support the necessity of a bath in the design process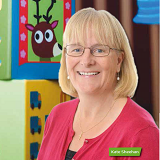 Kate Sheehan DipCOT
Occupational Therapist
The OT Service
Stand No: C1

1.00pm
The challenges of hoisting children
There are lots of different scenarios where hoisting children can be challenging and this practical seminar will explore some of the possibilities which can help improve the hoisting experience. We will look at how support, comfort and safety can be maximised by using the appropriate size or shaped sling bar for a hoisting activity.
Learning Outcomes:
• How to select the right equipment for a hoisting activity
• Appreciation of how the right selection will maximise comfort, support and safety
• Awareness of how different options will increase success in more challenging hoisting situations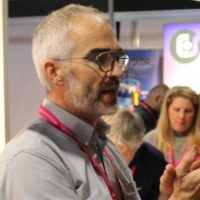 Colin Williams
Category Sales Manager – Overhead Hoists
Etac R82
Stand No: A11

2.00pm
The why, when, where and how of toilet training children with additional needs
Toilet training is an area of child development that most parents find stressful and confusing. However it is important for independence, self-esteem and socialisation. Toilet training is even more difficult for families whose children have additional needs, particularly when the information they are given from professionals may be conflicting, or they may be advised to wait until the child is older, in the mistaken belief that it will get easier.
Many children can toilet train with the appropriate support. This seminar will focus on answering the questions of why children with additional physical or learning needs should be toilet trained, when this should be started, the best places for toilet training and most importantly strategies for toilet training. The seminar will be suitable for parents and carers of children with additional needs as well as for the healthcare, social care or education professionals who support them.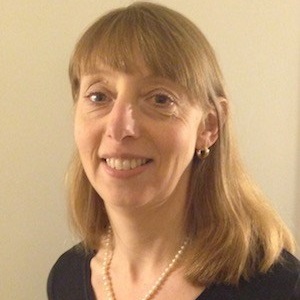 Davina Richardson
RGN/RSCN BSc (Hons)
Children's Continence Advisor
Bladder and Bowel UK – Disabled Living
Stand No: DL1
3.00pm
Facilitating admissions for children with complex needs for elective surgery
The aim of this seminar is to introduce participants to the processes being developed in Bristol Royal Hospital for Children to facilitate admission for children with complex needs and disabilities. Participants will gain an understanding of the Equality Act 2010 and how it has been interpreted to create a proactive pre-admission assessment process that shares information from the child and their parent/carer with the whole multidisciplinary team to improve patient experience and outcomes. Participants will gain an understanding of how the role of the Paediatric Disability Team provides a single point of contact for parent/carers and professionals.
Martyn Wood
Paediatric Disability Clinical Specialist
University Hospital Bristol NHS FT
Dates for your Diary