Kidz to Adultz Middle – Free Seminars
Proudly Celebrating 10 Years of Kidz to Adultz Middle!
FREE CPD Accredited topical seminars for parents and professionals.
Boost your CPD portfolio and gain credits by attending one or more of the FREE seminars taking place alongside the exhibition. Our Seminars cover a wide range of issues and interests to families and carers of children with disabilities and additional needs, and the professionals who work with them.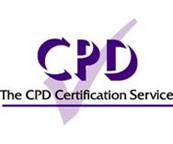 The speakers will also be on hand throughout the day to answer any questions you may have. For professionals, certificates of attendance will be available to collect on the day. Entry is FREE on a first come, first served basis. Children welcome.
Kidz to Adultz Middle 2019
Register for your free event entry tickets 
here
Seminar Room 1            –            Seminar Room 2
10:30am
Bridging the gap – Why the answers don't just lie with the NHS
To show the feature and benefits of working with community resources and how this will help to prevent ill health or a deterioration in health and promote responsibility for independence.
Learning Outcomes include:
• Awareness of the drivers of health and well being.
• Current ways of working in the NHS
• Awareness of how working with the community can enhance care and health of the people cared for, along with their family and friends and the health professionals involved in health and Social care.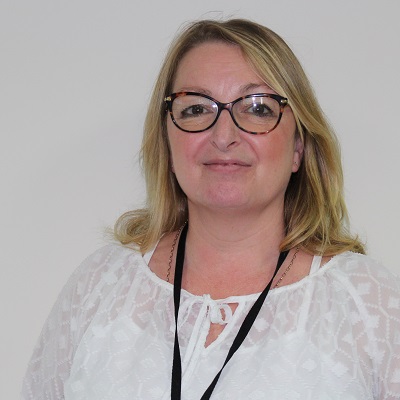 Deborah Bell – BSc (Hons)
Enablement Team Manager
Disabled Living


Evidence based sleep strategies
This seminar will look at the details of the latest research projects around ADHD and ASD, including the interventions and outcomes, that The Children's Sleep Charity have been involved in.
It will also explore why children and young people with SEND are more at risk of sleep issues.
Participants will learn about a behavioural approach to sleep and practical strategies that can be used to help to support children and their families to get a better night's sleep.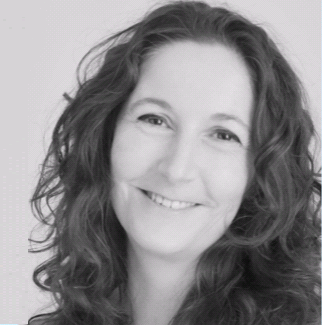 Helen Rutherford
Sleep Practitioner
The Children's Sleep Charity

The Challenges of Hoisting Children
There are lots of different scenarios where hoisting children can be challenging and this practical seminar will explore some of the possibilities which can help improve the hoisting experience.
We will look at how support comfort and safety can be maximised by using the appropriate size or shaped sling bar for a hoisting activity
Learning Outcomes
• How to select the right equipment for a hoisting activity.
• Appreciation of show the right selection will maximise comfort, support and safety.
• Awareness of how different options will increase success in more challenging hoisting situations.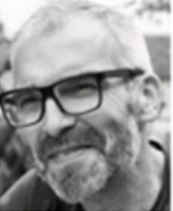 Colin Williams
Category Sales Manager
Overhead Hoists
ETAC R82


A Multidisciplinary approach to supported standing therapy
Objectives:
• To highlight a multi-disciplinary: Speech and language, Physiotherapy, and Occupational Therapy approach to supported standing for children with neurological disorders.
• To understand the importance of a child-centered upper extremity activity in the class and home environment to improve enjoyment during supported standing sessions.
• To demonstrate the benefits of trunk, head and upper limb activities and how these directly relate to various aspects of child development.
Learning outcomes
The audience will come away with knowledge of:
• The latest literature on supported standing for children with neurological conditions such as cerebral palsy.
• Suggested activities in supported standing from a multi-disciplinary perspective and their therapeutic intent.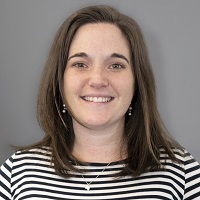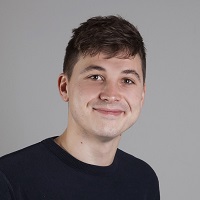 Michelle Stowell, Paediatric Physiotherapist
James Gilmour, Occupational Therapist
James Leckey Design
AspergerWorld : My Autism's Hidden Hardships and Gifts
Cry, laugh and be inspired by Joelys story and discover world award winning insights into the autistic spectrums hidden depths. Presented from Joely's young, female, autistic perspective, which covers hidden hardships, executive disfunction, masking, misconceptions and quirks. Uncover the heart breaking truth of unintentional gaslighting, and how anyone, even friends and families can unintentionally harm autistic individuals, due to lack of understanding. Challenge the misconceptions of Mind wandering (stim)ulations, and learn how they actually help an autistic person to develop. Understand the positive attributes of how the autistic brain processes information, and be inspired by autisms hidden gifts in kindness and quirks.
Following the presentation these outcomes will be achieved –
• An understanding of Executive Disfunction and how it impacts daily life.
• An understanding of Mind wandering (stim)ulations, and its positive attributes.
• Appreciate the detrimental impact Masking has on development and wellbeing.
• To differentiate between how the autistic brain processes information compared to that of a non autistic individual
• To recognise the harmful, unintentional traits of Gaslighting
• To understand how Unintentional Gaslighting impacts development
• To recognise Autism gifts in kindness, and quirks
On completion of the presentation, it is hoped that you will gain an in-depth personal account of what life on the spectrum is like; with the aim of gaining some knowledge and skills to help empower the autistic individual.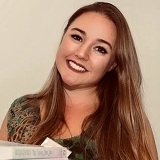 Joely Williams
Autistic, World Award Winning Motivational Speaker, Autism Trainer and Best Selling Author of AspergerWorld.

The why, when, where and how of toilet training children with additional needs
Toilet training is an area of child development that most parents find stressful and confusing. However it is important for independence, self-esteem and socialisation. Toilet training is even more difficult for families whose children have additional needs, particularly when the information they are given from professionals may be conflicting, or they may be advised to wait until the child is older, in the mistaken belief that it will get easier.
Many children can toilet train with the appropriate support. This seminar will focus on answering the questions of why children with additional physical or learning needs should be toilet trained, when this should be started, the best places for toilet training and most importantly strategies for toilet training.
The seminar will be suitable for parents and carers of children with additional needs as well as for the healthcare, social care or education professionals who support them.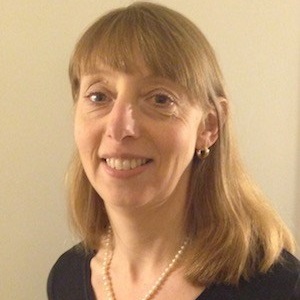 Davina Richardson
Children's Continence Advisor
RGN / RSCN BSc (Hons)
Bladder and Bowel UK – Disabled Living


The EHCP process and how to appeal if you're not happy with an EHCP
The seminar will deal with what EHCPs are, the EHCP process and how to appeal if you're not happy with an EHCP.
The presentation will cover:
• The purpose and content/structure of an EHCP (including a summary of the different sections)
• The process for obtaining an EHCP:
o Timeframes and deadlines
o Requesting an EHC needs assessment
o The process of the assessment
o The draft EHCP
o Finalising the EHCP
• Maintenance of the EHCP and the review/re-assessment process
• A summary of grounds for appeal and the appeal process.

Rachel Gibby
Solicitor
Knights PLC


Bathing – The Right to Play
Play, along with the basic needs of nutrition, health, shelter and education are vital to develop the potential of a child according to the United Nations. In the UK, many children play at bath time yet it is not often a primary consideration within an Occupational Therapist's recommendations during the assessment process. This session will explore "play" as an occupation and consider how legislation and clinical reasoning can used to support the necessity of a bath in the design process.
• Have an overview of "play" as an occupation
• Be able to list the relevant legislation to support bathing
Explain how clinical reasoning can used to support the necessity of a bath in the design process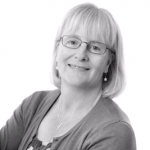 Kate Sheehan DipCOT
Occupational Therapist
The OT Service


Planning for the future –
(Trusts, Lasting Power of Attorney, Deputyships, Wills)
To give guidance to parents and carers of vulnerable beneficiaries to help them to plan ahead in protecting those beneficiaries against the problems that may arise if they accumulate or inherit. We advise upon the use of vulnerable beneficiary discretionary Trusts, Lasting powers of Attorney, Deputyships and Wills.
Parents and Carers need to be aware if vulnerable beneficiaries acquire wealth either by life time gift or inheritance then they could possibly be vulnerable from there own inappropriate spending; exploitation from unscrupulous third parties and loss of means tested benefits. Our presentation makes them aware of the threats and offers guidance on how these can be avoided.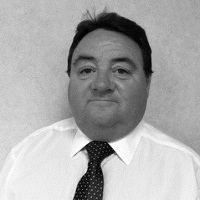 Philip Ogden AIPW
Senior Consultant
Estate Planning Solutions

Postural Diets – Considerations in 24 Hour Postural Management
This seminar will detail the factors that are important and sometimes overlooked when assessment 24 hour postural management. It will aim to look at what an optimal postural management plan would include through a person-centred solution.
Learning outcomes for this seminar will be:
• Understand what a postural diet is
• Develop an understanding of how GMFS and the Mansfield checklist can inform postural care
• Develop an understanding of how a comprehensive assessment will inform decision making
• Understand the importance of different factors including symmetry, pain profile, pressure area and temperature regulation and what effect they have on the prescription of equipment
• Understand how prescription of equipment can fail if all considerations are not taken into account.
• Develop an understanding of the importance of incorporating lying, sitting and standing postures within a "postural diet"
• Formulate ideas on what aids and equipment can be used within postural management.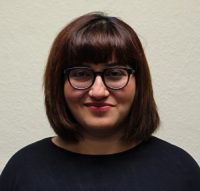 Shruti Verma
Senior Physiotherapist
More Rehab Ltd

Dates for your Diary