E-Showguide Advertising

Advertising in our e-Showguide offers the best way to get your products and services in front of exactly the people who need to know about them!
If you have products or services designed for children and/or adults, then The Disabled Living Collective provides the perfect platform for you to market cost-effectively.
The e-Showguide, which reaches a much wider, highly targeted online audience, will be widely circulated in advance of The Disabled Living Collective event and posted on all social media sites. Details of each issue will be sent to 72,000+ Disabled Living contacts.
Please see our e-Showguide advertising costs below.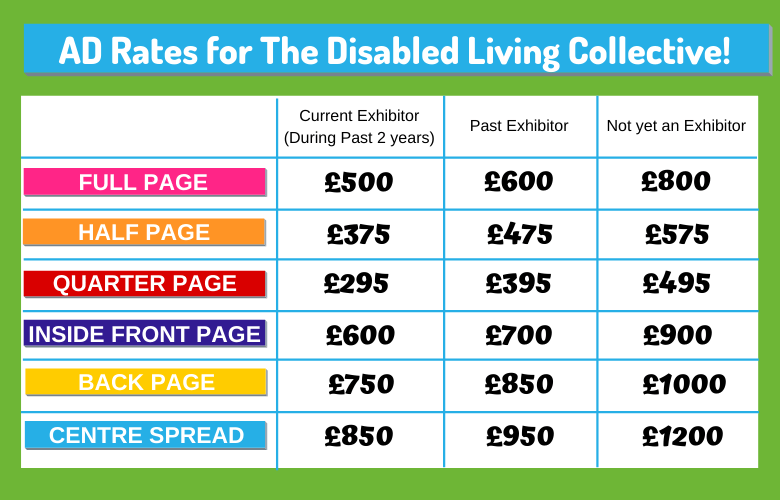 To book your space or for more information contact The Kidz to Adultz Team at Disabled Living, email info@disabledliving.co.uk or call 0161 214 4592.