Kidz to Adultz Exhibitions: LIVE

EVERY MONDAY, WEDNESDAY & FRIDAY @ 12.30PM
Until our Kidz to Adultz events do resume, and to support our Kidz to Adultz audience, we've introduced our brand new online channel; Kidz to Adultz Exhibitions: LIVE!
Our exhibitors will showcase their products, services, competitions and much more with LIVE videos each week on our Kidz to Adultz Exhibitions LIVE! Facebook channel

Upcoming Shows…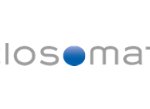 Monday 6th July – Closomat: Product Demonstration
Video information TBC
---

Wednesday 8th July – Precision Rehab Ltd: The latest specialist powerchairs from the extensive Precision Rehab portfolio
The Paravan PR40 powerchair combines the superb specification and multi-function options of the PR50 and Biolution models to take powerchair technology to the next level with electric tilt of 45° backwards and up to 20° forwards, standing and lying positions fitted as standard along with a redesigned adaptive seat shell system.
The PR25 is based on the Paravan PR40's compact chassis and uses its automatic stabilizer wheels to enable the seat system to be powered from a normal seat height to floor position. This function allows children to access the chair from ground level enabling interaction with their peers, it is also suitable for small adults.
The Piccolino is available with seat widths of 270mm to 430mm, a depth of 320mm to 385mm and a back height of 400mm to 480mm.  Additional features include side supports, head support and other seat accessories all of which are multi variable and individually adjustable to make the Piccolino a truly versatile powerchair which can meet the needs of all powerchair users with varying levels of mobility and independence.
---

Friday 10th July – MOORINGS MEDIQUIP UK & IRELAND PRODUCT PRESENTATION
This brief presentation highlights three of the Product Ranges Moorings Mediquip distribute in UK & Ireland, namely Special Tomato, Ergotip and Baffin Neosit.
For more information, quotes and assessments for these items or any of the other product ranges Moorings Mediquip distribute please visit www.mooringsmediquip.com or call 0800 031 6571 or email us at sales@mooringsmediquip.com
---
More Information
Contact the Kidz to Adultz team via email: info@disabledliving.co.uk or telephone: 0161 607 8200. We look forward to hearing from you.
Watch us live: https://www.facebook.com/KidztoAdultz/live_videos/ 
Kidz to Adultz Covid-19 updates: https://www.kidzexhibitions.co.uk/covid-19/