Kidz to Adultz Exhibitions: LIVE

EVERY MONDAY, WEDNESDAY & FRIDAY @ 12.30PM
Until our Kidz to Adultz events do resume, and to support our Kidz to Adultz audience, we've introduced our brand new online channel; Kidz to Adultz Exhibitions: LIVE!
Our exhibitors will showcase their products, services, competitions and much more with LIVE videos each week on our Kidz to Adultz Exhibitions LIVE! Facebook channel
---
Upcoming Shows…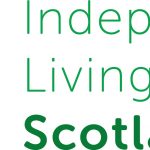 Webinar: Independent Living Foundation Scotland – ILF Scotland Transition Fund
Date: Friday 18th September, 2020 Time: 14:00
Lee from the Independent Living Foundation will be discussing the fund and how they can help young people with a disability between the ages of 16-25 get funding to support being active in the community and trying something new.
Target Audience: 16-25 Years old/Families
'I am excited to take everyone through the ins and outs of the Transition Fund from how you can apply to what you can apply for!'
---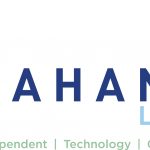 Webinar: Rahana Life – Gaining more Independence and Control through your arms!
Date: Monday 21st September, 2020
Time: 14:00
The purpose of this video is to show you the best solutions from around the world that help you to use your arms and that give you the function that your arms should give you. If you have limited, little or no use of your arms, we have identified amazing solutions that could help you to do more for yourself. Our video is aimed at raising awareness of these state of the art solutions amongst young people,carers, Occupational Therapists, case managers and expert witnesses… To help pick up new ideas and possibilities.
Target Audience: People with limited, little or no use of their arms, OT's, Carers/Case Workers.
---
Webinar: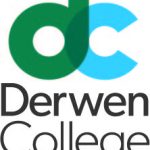 Derwen College – Virtual Open Day!
Date: Wednesday 23rd September, 2020
Time: 14:00
We welcome young people with SEND, along with their parents, carers and professionals to explore our specialist college setting.
You may be in year 9, or above and considering day or residential options upon leaving school. See the college site, facilities and curriculum, meet staff, and listen to student and parent views.
Awarded 'Outstanding' by Ofsted at three consecutive inspections, Derwen College and its satellite sites in and around Shropshire provide a rich learning environment for young people with many conditions, including learning and physical disabilities, ASD, medical needs and behaviours of concern.
Could you be a Derwen student of the future?
---

More Information
Contact the Kidz to Adultz team via email: info@disabledliving.co.uk or telephone: 0161 214 4592. We look forward to hearing from you.
Watch us live: https://www.facebook.com/KidztoAdultz/live_videos/ 
Kidz to Adultz Covid-19 updates: https://www.kidzexhibitions.co.uk/covid-19/