COVID-19
Venue to Virtual – Our new way to engage with visitors and exhibitors!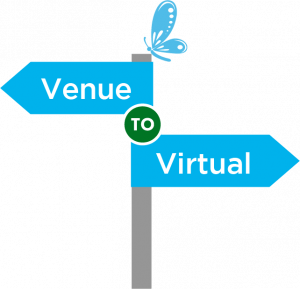 As these uncertain times continue and to coincide with what would have been our Kidz to Adultz Middle event, we are absolutely delighted to be holding our second Venue to Virtual event
Venue to Virtual will take place during week commencing 1st March 2021. The online platform offers visitors free virtual access to many exhibitors: companies, voluntary and support organisations who will be showcasing their products, equipment and outlining details of their services at various times during week.
---
Important Message from the Organisers of Kidz to Adultz Events – COVID-19
Disabled Living would like to reassure all those involved with our Kidz to Adultz events about our commitment to ensuring the wellbeing of our visitors, staff, contractors, exhibitors, and all who are involved with and attend our Kidz to Adultz events.
We continue to follow advice from WHO and Public Health England as well as that of our Local Government in order to keep all those involved, in particular our vulnerable children and young adults, their carers and the health professionals who support them as safe as possible – the health and wellbeing of all involved is our upmost priority.
We are reviewing this daily in-line with the developing situation and more information and regular updates will be posted on our social media sites and via email. Like many charities and in particular event organisers, this has been a very complex and difficult situation for everyone involved.
The Kidz to Adultz events are a key source of information and advice for many, many people and we will continue to work very closely with all venues who are also putting their own strategies in place.
We would like to take this opportunity to sincerely thank all involved with our Kidz to Adultz events. In the meantime, if you do have any concerns or questions please do contact us via email info@disabledliving.co.uk, social media, or telephone 0161 214 4592.
Join our #KidztoAdultzAgainstCorona Campaign
Find us on Facebook, Twitter, LinkedIn and Instagram.
The Kidz to Adultz Team are here for you. To view the range of opportunities available please click here.
In the meantime, keep safe and well.