Why Are Public Toilets a Challenge for Children and Young People with Autism?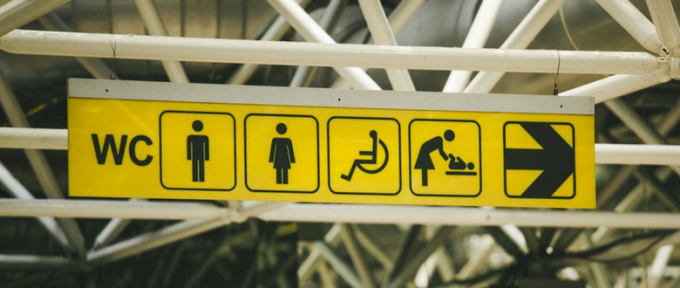 Davina has written this blog for #AutismHour. Toilet training a child with autism is often difficult. Autism is a spectrum condition that affects social communication, social interaction and imagination. There are often sensory issues as well. These impact on many areas of learning and life for the child and their family.
Communication difficulties may mean that the young person with autism struggles to understand what is being asked of them. The problems with social interaction may mean they are not concerned about being wet or soiled, they may not be motivated to please their parents or carers and may not be able to learn through imitation of others.
Problems with public toilets
Problems with imagination may lead to a lack of ability to know what is going on or what will come next, resulting in inflexibility, difficulty changing routines, fears and anxieties, as well as an inability to transfer a skill learned in one place to another. Therefore, the child may be able to use the toilet at home or at school, but does not understand that they can or should do this in different toilets.
To view the full post please visit Bladder and Bowel UK's blog.