3 Things That the Redbank House Team Loved About Kidz to Adultz North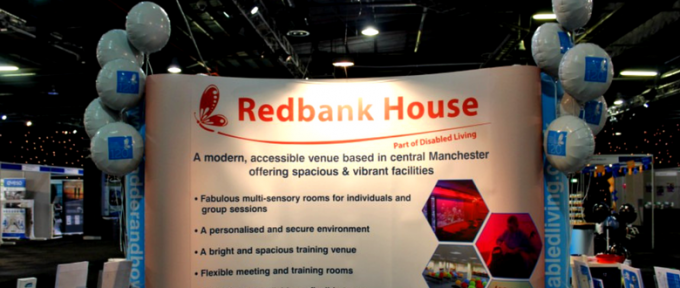 Emma and Natasha attended Kidz to Adultz North. Both being based at Redbank House, they were able to offer information about our sensory rooms and room hire services. Natasha attended the set-up day for Kidz to Adultz North at Event City and returned for Disabled Living's big day of celebrating 120 years of providing services. Danielle also attended in the afternoon when the event was well and truly lively and underway. 
It was a great insight for Natasha to see all of the work that goes into the set-up process and seeing everything come to life. As a representative from Disabled Living on the 120 years stand, Natasha's main role was to encourage people to learn about Disabled Living's different services and teach them about our heritage. There was a lot of hard work that went into the activities around different areas of the hall to our archive, such as the Christmas card competition. Children were able to create their own designs. The winning card will announced in December and will be sent to our service users.
Emma welcomed visitors along to Redbank House's stand to answer any questions they had about our services. It was an early morning for all and everyone including Emma, wanted to provide our visitors with as much information as possible.
There were 3 things that Emma, Natasha and Danielle enjoyed the most…
Please visit Redbank House's blog to see the full post.