Gareth Brown Tells Us How Small Things Can Make a Huge Difference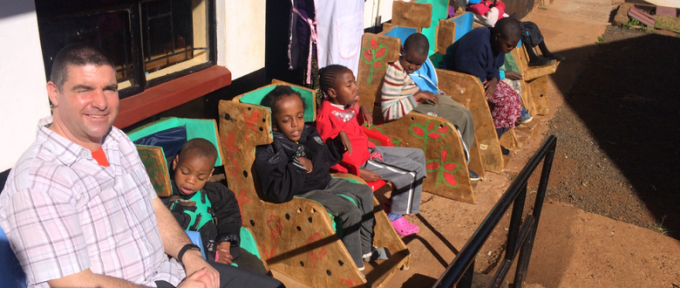 This month's inspirational story is a guest blog from Gareth Brown, Development Manager at AAT GB Ltd. 
In October 2017, we received a video clip from an OT from Northern Ireland. She was making an enquiry about buying a Chillibean. This is one of our Stabilo vacuum posture cushions. Nothing unusual in that, it is a very popular and versatile piece of equipment after all. However, that's where normal ended and an adventure began!
Jolene Allen is a missionary Occupational Therapist working out in Kenya. She runs a centre called the Metropolitan Sanctuary for Children with Disability in Nyeri. In her video, she described a country where approximately 70% of the population of children with a disability live below the poverty line. Free healthcare is extremely limited to children under 5-years-old for rehab. Physio and government hospitals are overwhelmed with huge queues and limited resources. Assistive devices such as Orthotics, prosthetics and wheelchairs sadly aren't free. Also, there aren't affordable to most people or are impractical.
To view the full post please visit Disabled Living's blog.