Cooper's Journey with Cerebral Palsy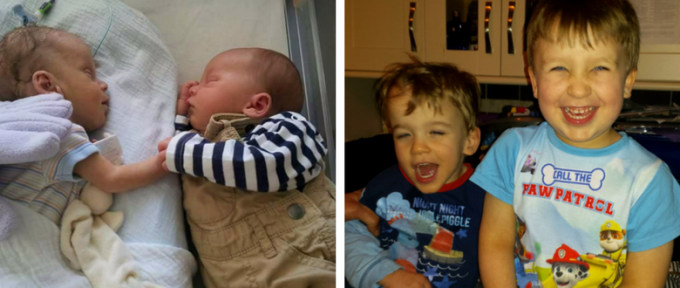 January's Inspirational Story goes to, Kerrie Keen, 37 years old who talks about her son's journey with cerebral palsy. Kerrie is married to her husband, Owen and is a proud mum to her 15 year old son and 4 year old identical twin boys, Cooper and Lucas. If you would like to catch up with last month's inspirational story, please click here.
Owen and I discovered we were expecting twins in November 2012 at our first scan. Once we got our heads around the practicalities, we loved the thought of our twins always having each other, always having a play mate and sharing an incredible bond for life.
April 2013, Cooper was born along with his twin brother Lucas. Cooper was the first born and weighed a little 4lbs 14oz and Lucas was born two minutes later weighing a big 7lbs 9oz. However, 5 hours after birth, Cooper was unusually sleepy and not feeding. After a pin prick blood test showed he had low blood sugar, he was taken to neonatal for the night.
To view the full post please visit Disabled Living's blog.