Help 14 Year Old Ben with Cerebral Palsy to Become a YouTube Star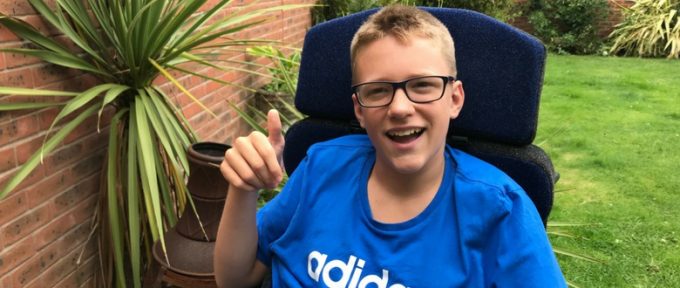 This month's inspirational story has been written by Ben, a 14 year old boy with Quadriplegic Cerebral Palsy from Malvern in Worcestershire. He has recently started his own YouTube channel and would love to be a big YouTube star.
I enjoy four-a-side wheelchair football, which I play once a month at Villa Park in Birmingham. I really love making content for my YouTube channel, which I have started recently with my tutor Sarah. I like my food – particularly cakes and chocolate – and I love going out with my family, seeing my Nan and generally being sociable.
I was first diagnosed with Quadriplegic Cerebral Palsy when I was a month old. At first, the doctors thought I wouldn't ever be able to feed myself or even talk. I surprised everyone when I started to talk! My mum, dad and I have worked really hard to get me to where I am today. I'm semi-independent and can do lots of things that other teenagers do such as going shopping, playing video games, some reading and I am even writing my own book!
To view the full post please visit Disabled Living's blog.