The Importance of an Active Lifestyle for Disabled People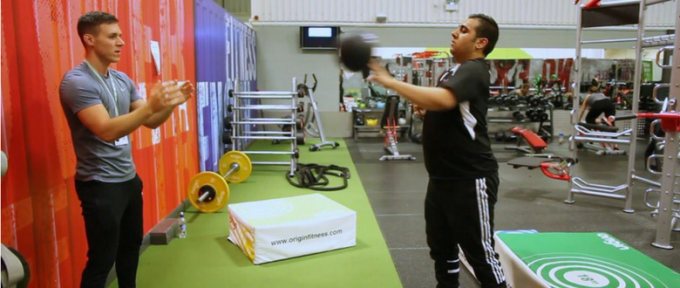 At the end of October we introduced Ben Andrews to you and told you why we thought he was deserving of our Inspirational Story of the Month. Since then, Ben has started a whole new project which involves his series of videos, 'Breaking Barriers'. These look at topics such as, transport as a barrier to an active lifestyle for disabled people and supporting disabled people with exercise. We thought this would be a worthwhile opportunity to talk to Ben about his story and what it means to help disabled adapt a more active lifestyle. 
Can you tell us about Empower's story?
I started working on Empower when I was 17-years-old. I gained my Level 2 Gym Instructor qualification and started supporting family members with visual impairments at the local gym. I often thought that, there's got to be more people in this position with a disability who could benefit from increasing their fitness but might need some support to do so.
So I started volunteering around Salford, delivering health lifestyle sessions for people with a range of disabilities; wheelchair users, people with learning disabilities, deaf people and people with hearing impairments and got a real feel, and buzz, for adapting sessions to meets people's needs. I also assessed what was available for disabled people to keep active and found there to be a real lack of opportunities.
To view the full post please visit Disabled Living's blog.